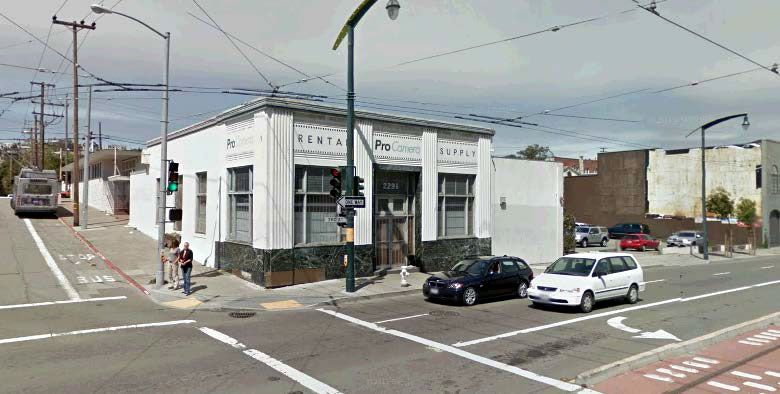 Built in 1917, the former bank building which last housed ProCamera on the northwest corner of Third and 20th Streets is slated to be razed to make way for a six-story building with around 70 apartments over parking for 49 cars and 1,800 square feet of retail space on the ground floor.
Purchased by Portland-based developer Gerding Edlen, the proposed designs for the 2290 Third Street project as drafted by Kennerly Architecture are no longer in the works and Heller Manus is now leading the design charge for the development, the latest designs for which will be presented to the Dogpatch Neighborhood Association this week.
The apartments will be a mix of one-bedrooms and two-bedrooms, averaging around 600 and 900 square feet respectively, and will take around 18 months to complete once the project breaks ground, which should be relatively soon.