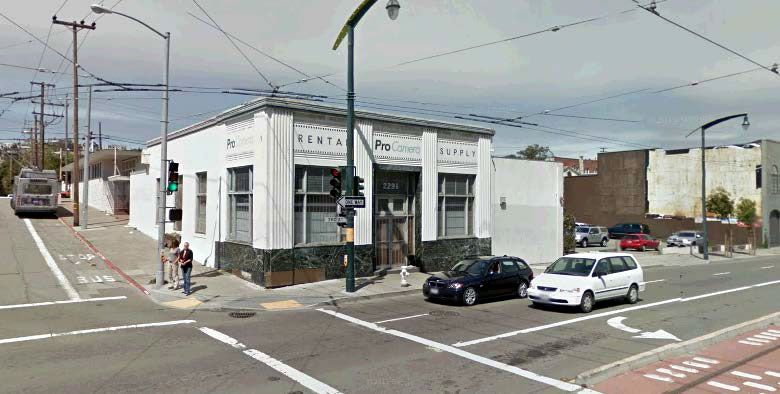 As proposed, the little building and parking lot at the corner of Third and 20th streets will be razed to make way for a modern Dogpatch building designed by Kennerly Architecture.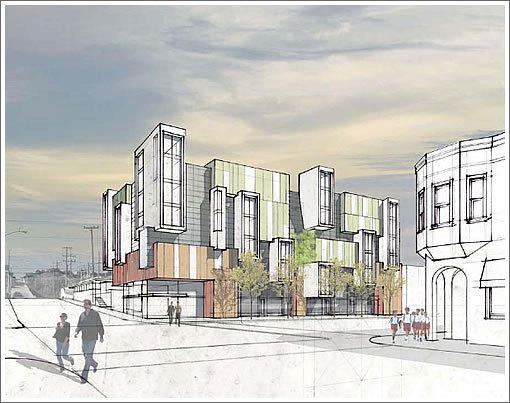 While the original proposal for the site envisioned a 7-story building with 52 dwelling units over 17,000 square feet of commercial space that would function as a large commissary with smaller sublet areas for local food providers, that proposal has been abandoned.
The development as now designed and proposed will rise six stories with 71 residential units over 1,700 square feet of ground floor retail and 49 parking spots.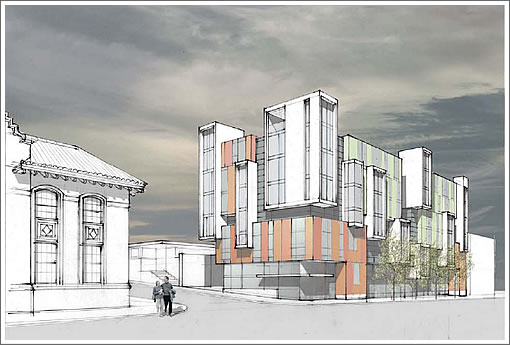 The design for the modern building includes an elevated rear yard over the garage off 20th Street and a vertical garden along the building's Third Street façade: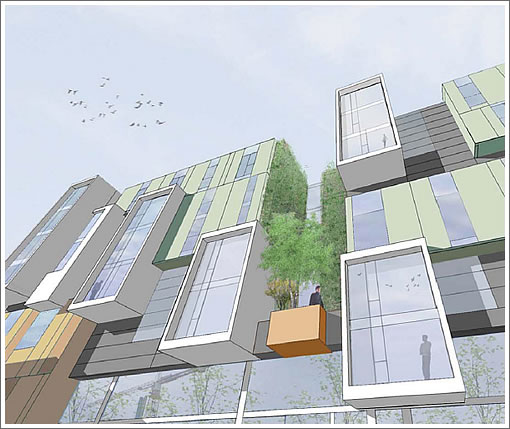 On Thursday, San Francisco's Planning Commission will vote on whether or not to approve the project as proposed and allow the development by Build Inc. to move forward.