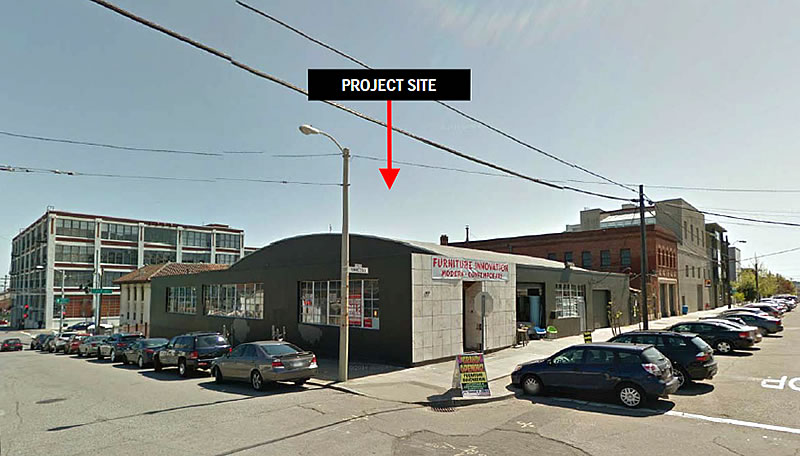 The designs for a new development to rise in Dogpatch behind the former Police Station at 2300 3rd Street and adjacent to the former Fire Station at 909 Tennessee, a building which was purchased by a plugged-in reader a few year back, have been revised and refined.
As proposed, the existing one-story Furniture Innovation warehouse and showroom building at 901 Tennessee Street, a non‐contributing building within the Dogpatch Landmark District, will be razed in order to make room for a four-story building with 44 dwelling units – a mix of 3 studios, 23 one-bedrooms, 15 two-bedrooms, and 3 three-bedrooms – over an underground garage for 33 cars.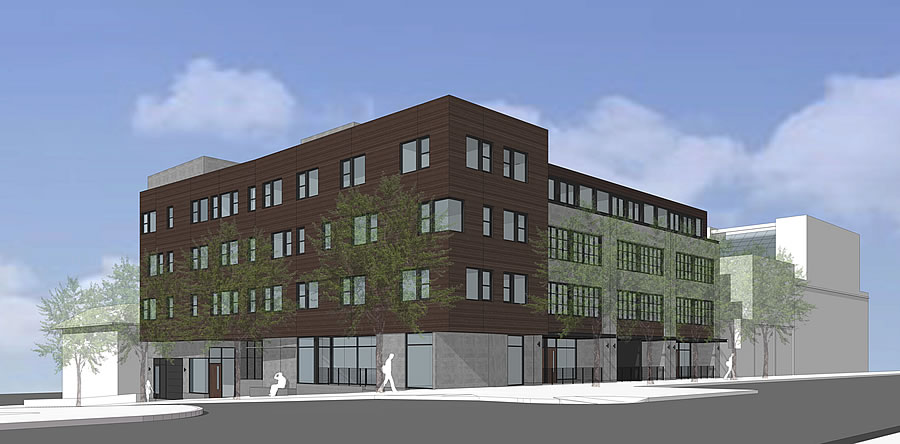 While designed by Workshop1 to reflect the materials and details found throughout the historic Dogpatch neighborhood, "including shiplap wood siding, rusted steel panels and ground level commercial-style entry stoops," the Planning Department is recommending a number of further refinements, including "further refinement of the ground floor treatment of the 20thStreet façade to reinforce compatibility with the surrounding district," a "more clearly defined pattern of fenestration on the second, third and fourth floor levels," and "a simple cornice or an articulated roofline."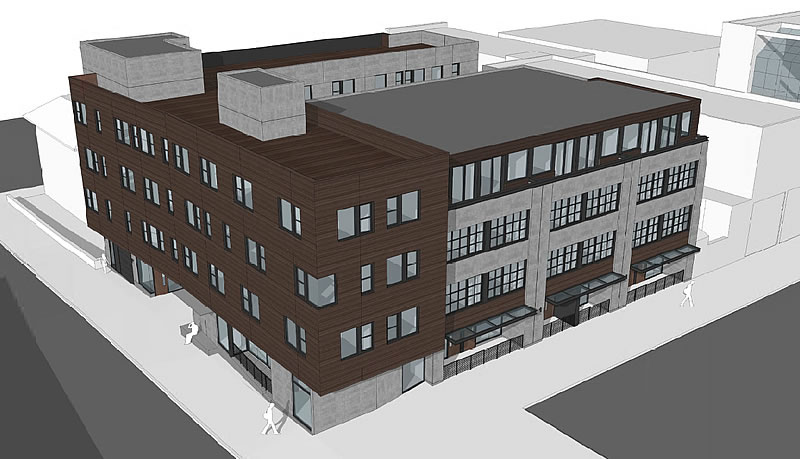 The development also includes parking for 88 bikes and a 3,700 square foot roof deck, but it does not include any retail along the streets.  The plan for 901 Tennessee is expected to be presented to San Francisco's Planning Commission in October in order to be approved or denied.