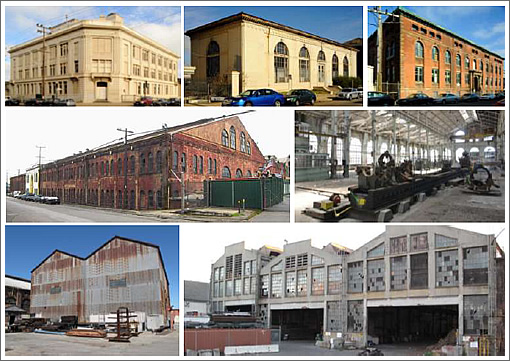 With Forest City having secured initial Port and City endorsements for their plan to develop a mixed-use neighborhood on the Waterfront Site of San Francisco's Pier 70 with up to 2.2 million square feet of office space; 400,000 square feet of retail, cultural, and maker uses; 1,000 housing units and 7 acres of parks, Orton Development is preparing to seek San Francisco's Board of Supervisors approval for their plans to rehabilitate Pier 70's Historic Core, eight large buildings and two smaller structures located on or near 20th Street which are owned by the Port of San Francisco.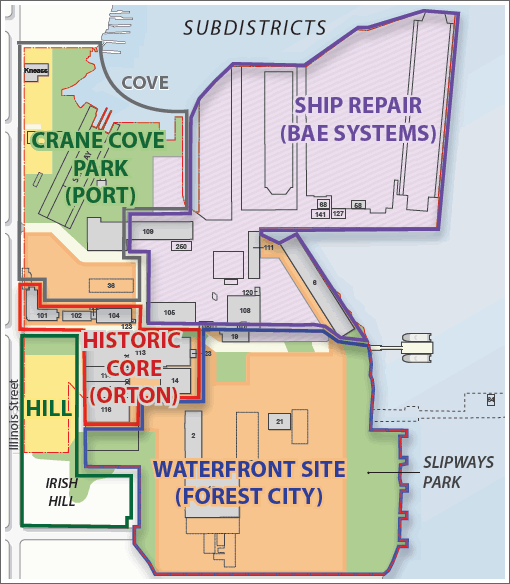 The historic buildings include 270,000 square feet of existing space to which around 69,000 square feet of new space, primarily in mezzanines, will be added. Once rehabilitated, the historic office and industrial buildings will be used for a range of businesses, including light industrial, technology, life science, office, artisan/artist studios and showrooms, and restaurants.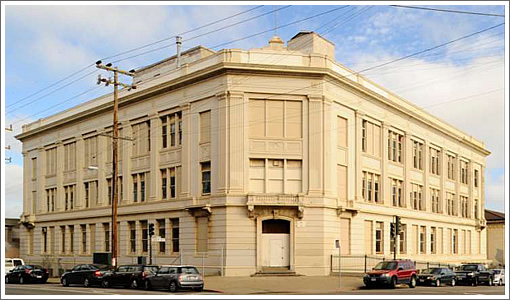 The top four floors of the Bethlehem Steel Office Building at the corner of Illinois and 20th Streets (Building 101) will return to office use while the building's commissary on the lower level will likely be used for food production or light industrial use. Multiple offers from "well-established San Francisco restaurateurs" have already been received for building 102 next door: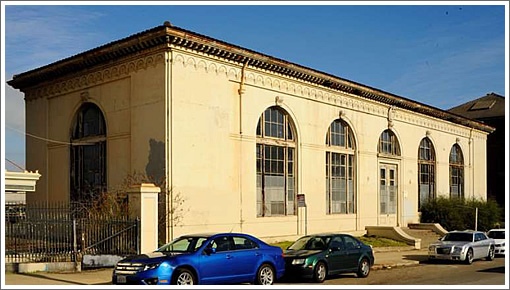 The former UIW headquarters and Navy Hospital Office (Building 104) will return to office use while the warehouse buildings (113/114, 115/116, and 14) will become "food, technology, life science, biotech, education and arts production centers, mirroring the high-quality "maker" type businesses currently thriving in the Dogpatch neighborhood" with office, showroom and retail uses as well.
The 45,000 square foot machine shop courtyard behind Pier 70's historic warehouse buildings will be used as an outdoor venue for public and private events, including farmer's markets, concerts, exhibitions and festivals throughout the year.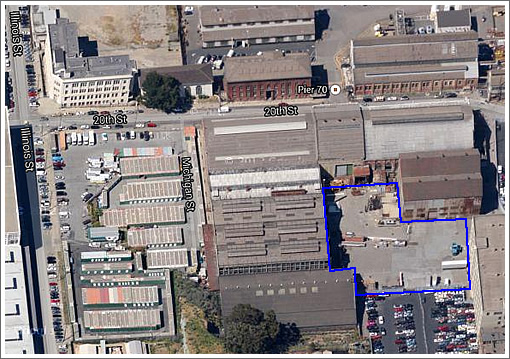 Assuming the Orton's plans are approved by the Board this month, construction is slated to commence in early 2014 with the first tenancy of building 101 planned for April 2015 and the overall rehabilitation of Pier 70's historic core to be completed by the end of 2016.