The newly formed Mission Bay Alliance, a nonprofit funded by an anonymous group of individuals who have been described as "big-bucks donors to UCSF," has been organizing to block the Golden State Warriors' plans for a Mission Bay Arena.
Concerned about the impact of traffic and congestion from the proposed arena project – which includes two office buildings and parking for 950 cars – on the new UCSF Medical Center across the street, the Alliance is positioning to mount a legal challenge of the development's forthcoming Environmental Impact Report and potentially pursue a ballot measure to either block or downsize the project.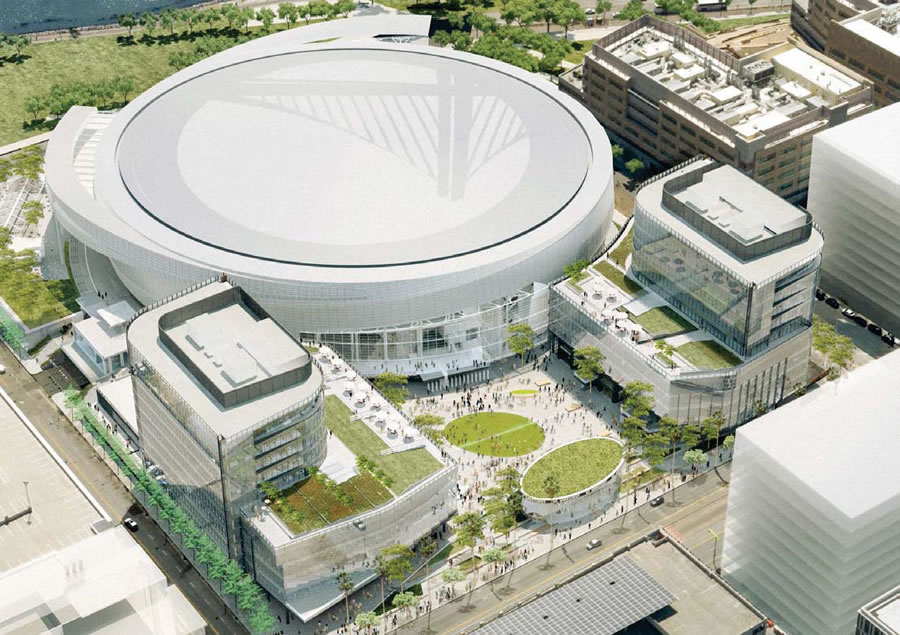 According to Mayor Ed Lee's press secretary by way of the Chronicle, the Warriors' arena "has broad support across the city and in the Mission Bay neighborhood, including from UCSF." That being said, the Warriors' Pier 30-32 plans were thwarted despite "broad support across the city" and the Mayor declaring it his legacy project as well.