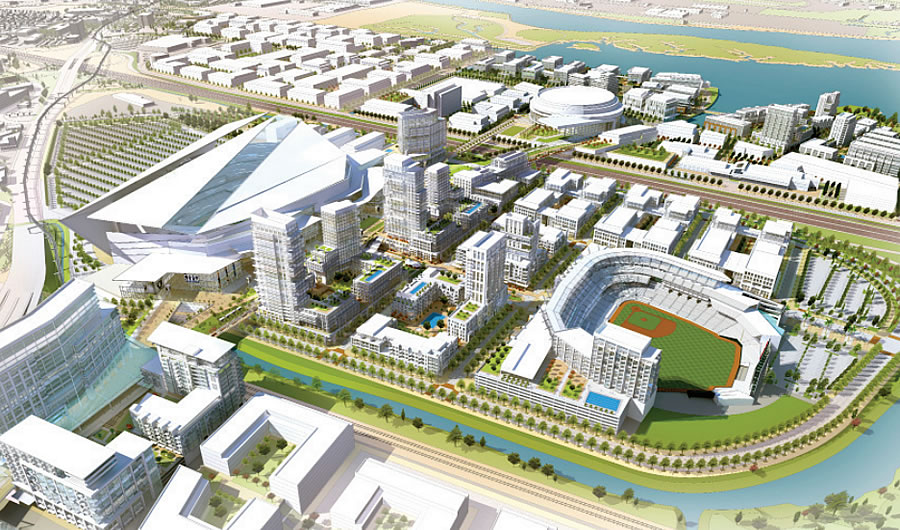 Set to expire yesterday after two years of effort, Oakland's City Council has granted a 90-day contract extension to the group which has been trying to get the proposed $2 billion "Coliseum City" development off the ground.
While a developer for the project has yet to be identified, and neither the Raiders nor Athletics have inked a letter of interest, a new investor group fronted by Floyd Kephart, the Chairman of a firm which advises hedge funds, has joined the project's planning team and will be leading the overtime drive.
From the Oakland Tribune's report:
Kephart, declined to name his investors, but said they had the requisite capital and that he would engage all three of the city's sports teams, including the Golden State Warriors, who have already purchased land for a new arena in San Francisco.  He did not say if the investors would seek an equity stake in the Raiders in return for helping finance a new football stadium.

"We're not making Kool-Aid," he said. "It's not just going to flower up. But we believe that we can open negotiations … and identify the things that need to be done."
Last year, a similar high-profile push by Colony Capital and Dubai-based businessman Rashid Al-Malik failed to secure a developer for the project nor a letter of interest from either the Raiders or A's.