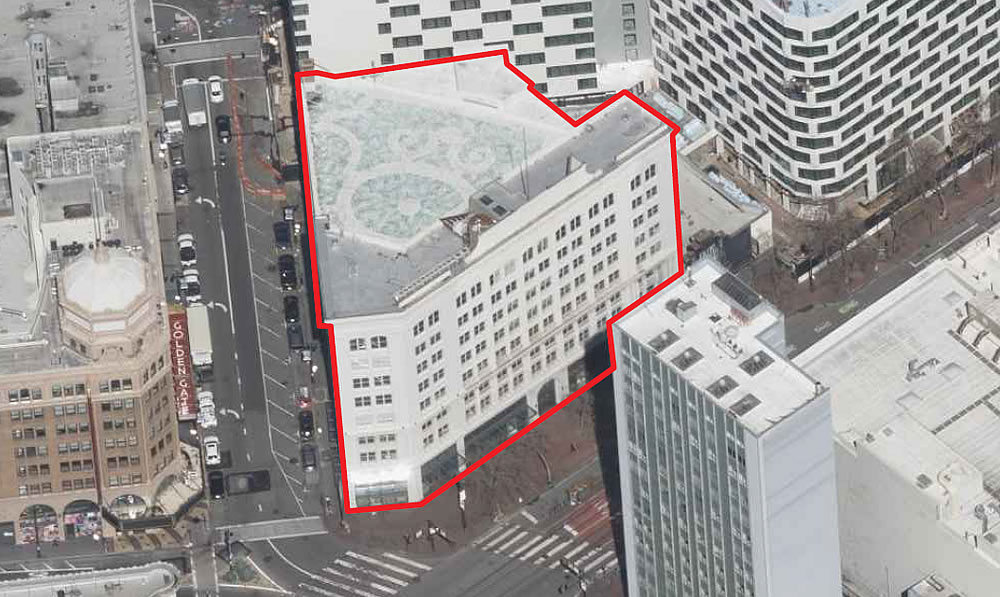 Once again, don't panic, The Warfield Theater itself isn't being converted into condos a la the Lighthouse development across from Dolores Park. But plans to convert 25,000 square feet of the Gustav Albert Lansburgh designed Warfield Theater Building's commercial space at 988 Market, across the top five floors of the building, fronting Market Street and including two floors which share walls with The Warfield's auditorium, into residential condos are back on the Boards.
Effectively in the works for over a decade, Group I's plans for the building would yield 34 condos, a mix of 15 studios, 9 one-bedrooms, 5 twos and 5 threes, with a second floor gym; seventh floor roof deck; and basement parking for 34 bikes.
And while a surreptitious conversion of the theater building was previously stymied by existing land use plans and zoning, legislative changes, "to facilitate the conversion of commercial buildings to residential uses," are expected to be adopted this year. But don't get too excited, it's not zoning that would prevent the vast majority of existing office space in San Francisco from being converted into residential space but basic economics. Regardless, we'll keep you posted and plugged-in.