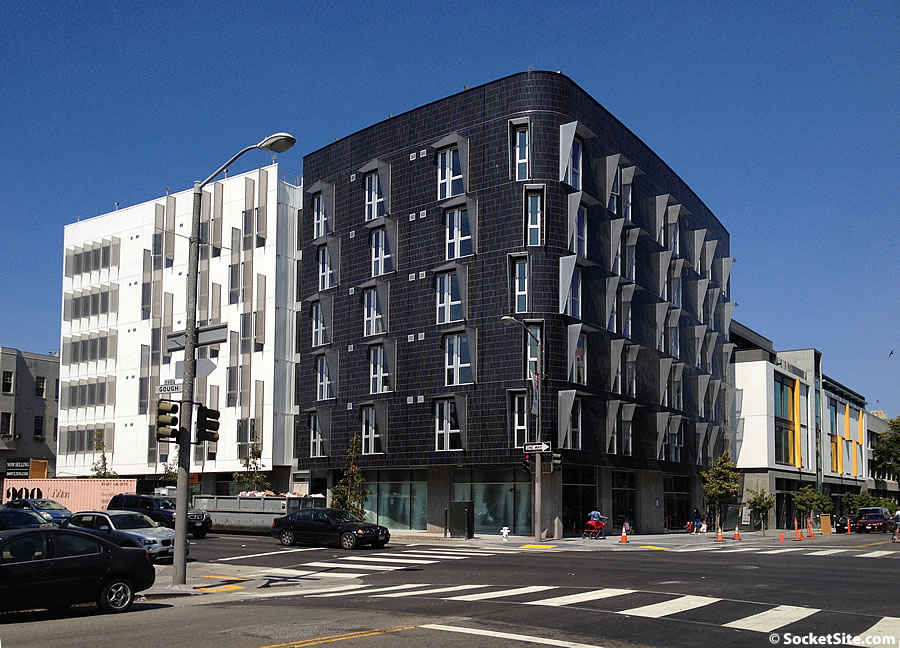 Purchased for $953,883 in September of 2016, a price which was in-line with the pricing for the other 68 units in the new collection of city homes at 388 Fulton Street, "in our beloved Hayes Valley, SF's most desirable, lovable, [and] walkable neighborhood," the two-bedroom, 743-square-foot unit #213 features "the most efficient floor plan" in the building, with high-end appliances, shelving and wide-plank wood floors.
And having returned to the market priced at $888,000 three months ago, the re-sale of 388 Fulton Street #213 has now closed escrow with a contract price of $855,000, which was officially "within 4 percent of asking" according to all industry stats and aggregate reports but 10.4 percent below its 2016-era value on an apples-to-apples basis while the frequently misreported index for "San Francisco" condo values is up 17 percent over the same period of time but trending down.
Of course, this was "just one sale," as was the resale of two-bedroom unit #605 (which re-sold for 10.2 percent below its 2016 price) and the two-bedroom unit #411 (which resold for 11.6 percent below its pre-closeout price).