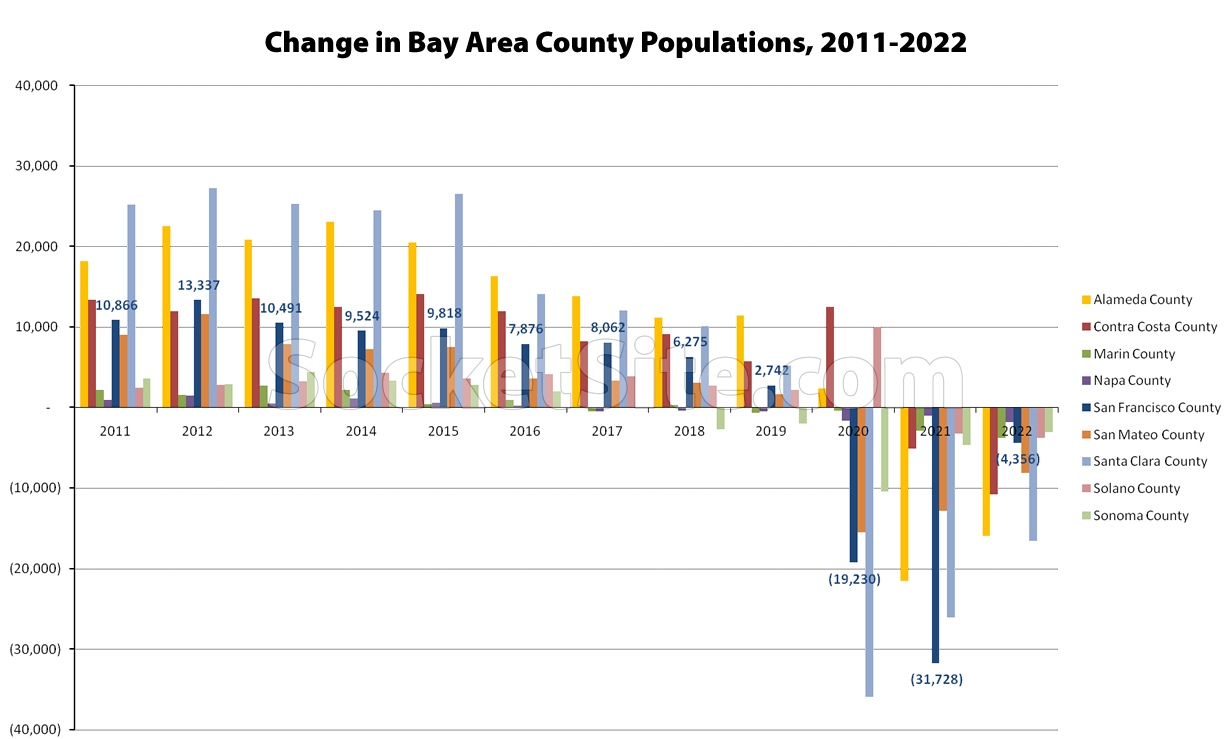 Having just been revised down, the estimated population of San Francisco proper decreased by 4,356 from July of 2021 (838,402) to July of 2022 (834,046) and is down by 36,084 or 4.1 percent since July of 2020, representing the largest percentage decline in population across all nine Bay Area counties.
Santa Clara County recorded the largest Bay Area population decline in the absolute over the past two years (42,624), dropping from 1,925,225 in July of 2020 to 1,882,601, representing a 2.2 percent decline, with Contra Costa County dropping by 15,970 to 1,149,586, representing the smallest percentage decline for the Bay Area counties at 1.4 percent.
Overall, the Bay Area population declined by 177,400 or 2.3 percent from July of 2020 to July of last year, having dropped by 68,261 from July of 2021 to July of 2022.