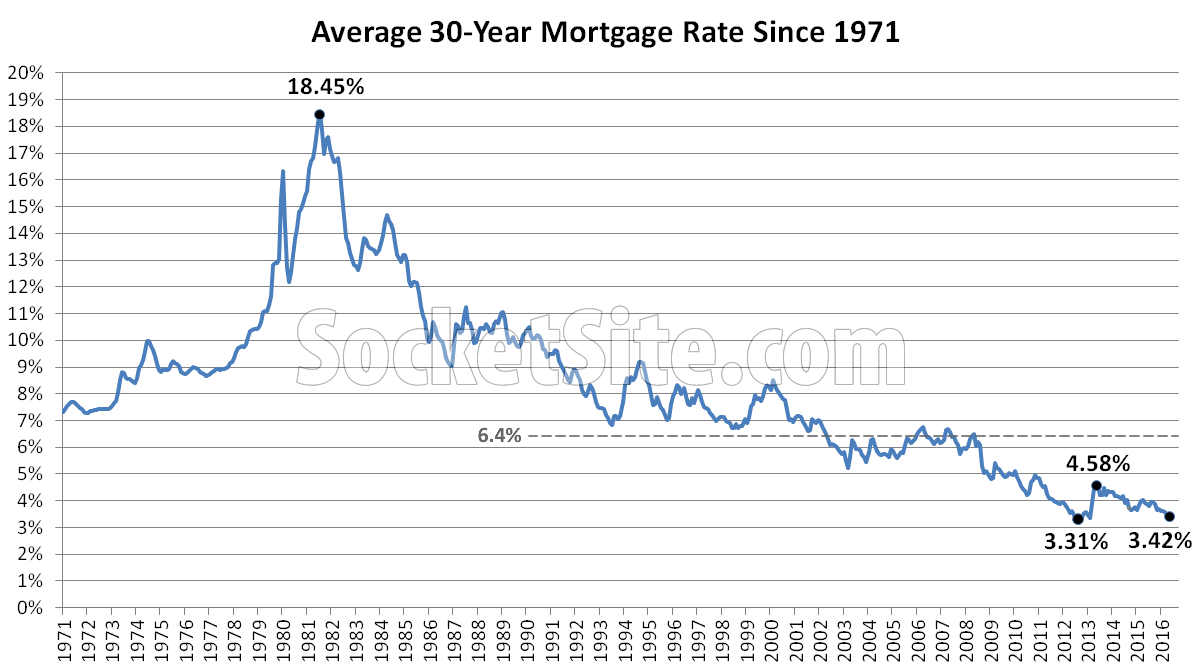 The average rate for a 30-year mortgage ticked down six basis points to 3.42 percent over the past week and is now running 43 basis points below the 3.85 percent rate in place at the same time last year and within 11 basis points of its 3.31 percent all-time low recorded in November of 2012, according to data from Freddie Mac's latest Primary Mortgage Market Survey.
According to an analysis of the futures market, the probability of the Fed enacting a rate hike by the end of the year, a probability which had dropped to below 35 percent at the beginning of August remains around 58 percent following the Federal Open Market Committee's announcement last week.
Keep in mind that the rate for a 30-year fixed mortgage has averaged closer to 6.4 percent since 1990 and 8.3 percent over the past 45 years.