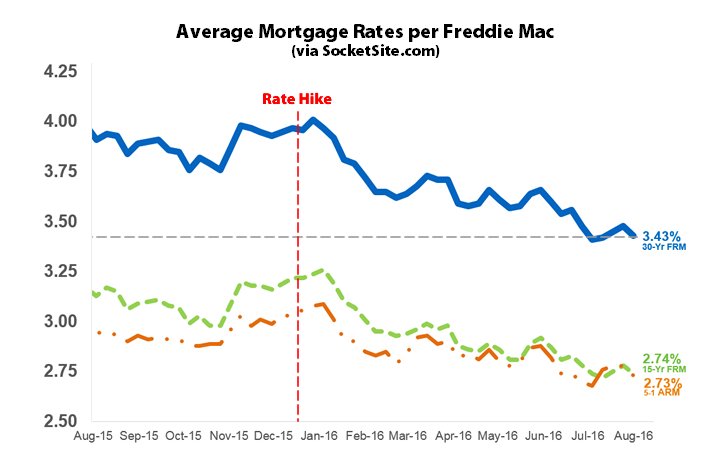 Having ticked up over the past three weeks, the average rate for a benchmark 30-year mortgage has dropped to 3.43 percent, which is down 5 basis points over the past week and within 12 basis points of the all-time low rate of 3.31 percent recorded in November 2012.
And with the current average rate 48 basis points below the 3.91 percent average rate recorded at the same time last year, and 54 basis points below the 3.97 percent rate in place prior to the Fed's first rate hike in December, refinancing activity is up over 50 percent versus the same time last year while purchase activity is up 6 percent.
The drop in rates over the past week followed the Fed's announcement that it would leave the target Federal Funds Rate unchanged. And the probability of the Fed enacting a second rate hike by the end of the year has dropped below 35 percent according to the futures market, down from 40 percent yesterday.