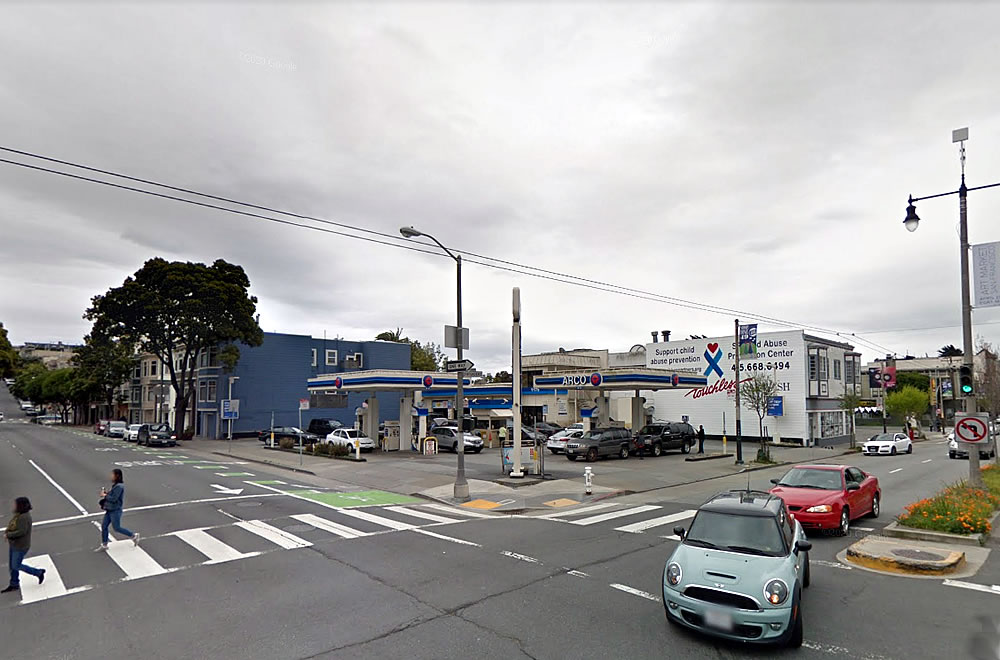 With building permits for the approved six-story, 186-unit development to rise on the Divisadero Touchless Carwash site next door having been requested and triaged, the 12,000-square-foot ARCO station site on the southeast corner of Divisadero and Fell is now on the market with a $8.75 million price tag.
But as we wrote with respect to the plans for the Standard station site on Van Ness, don't get too excited unless you're a fan of the station.
For while the 1175 Fell Street site is zoned for development up to 65-feet in height, the existing station is "in the top 10% of performers in the ARCO network."  And the sale of the site is being structured with a new 15-year lease for the station to be signed at closing  and five 5-year options to extend.