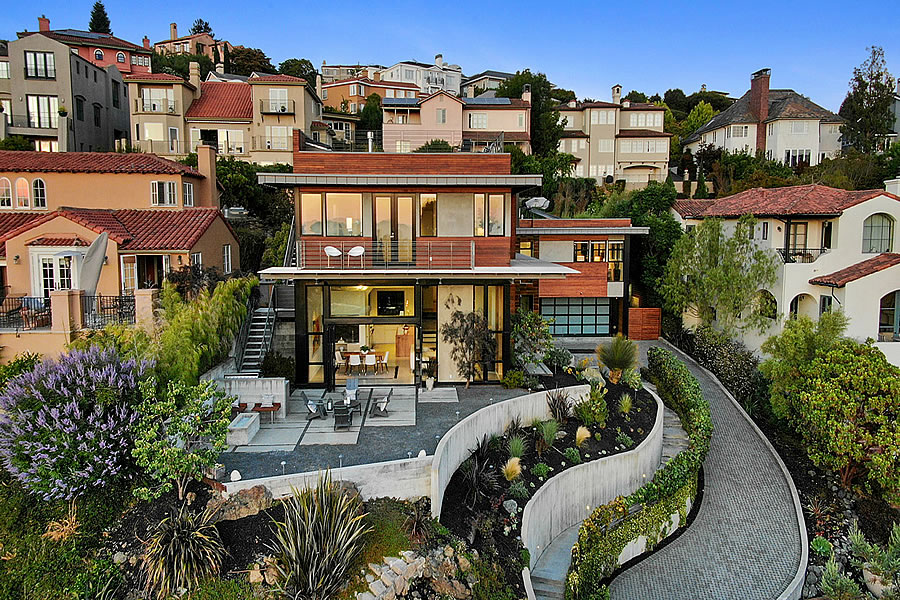 The first LEED Platinum Certified home in Northern California was built on a Rockridge lot with views at 5950 Margarido Drive and hit the market in the fourth quarter of 2009 priced at $5.5 million or roughly $1,187 per square foot.
Subsequently reduced by over two million dollars over the course of a year, the Margarido House officially sold "at asking" with a $3.395 million contract price in October of 2010.
Having since been featured in numerous magazines, the five-bedroom, 4,635-square-foot "Oasis of Luxury, Design & Sustainability" returned to the market three months ago with a $4.425 million price tag.
And having been reduced to $4.195 million last month, the re-sale of 55950 Margarido Drive has now closed escrow with a final contract price of $4.1 million or roughly $885 per square foot, representing total appreciation of 20.8 percent for the Platinum Certified home over the past nine years on an apples-to-apples basis.