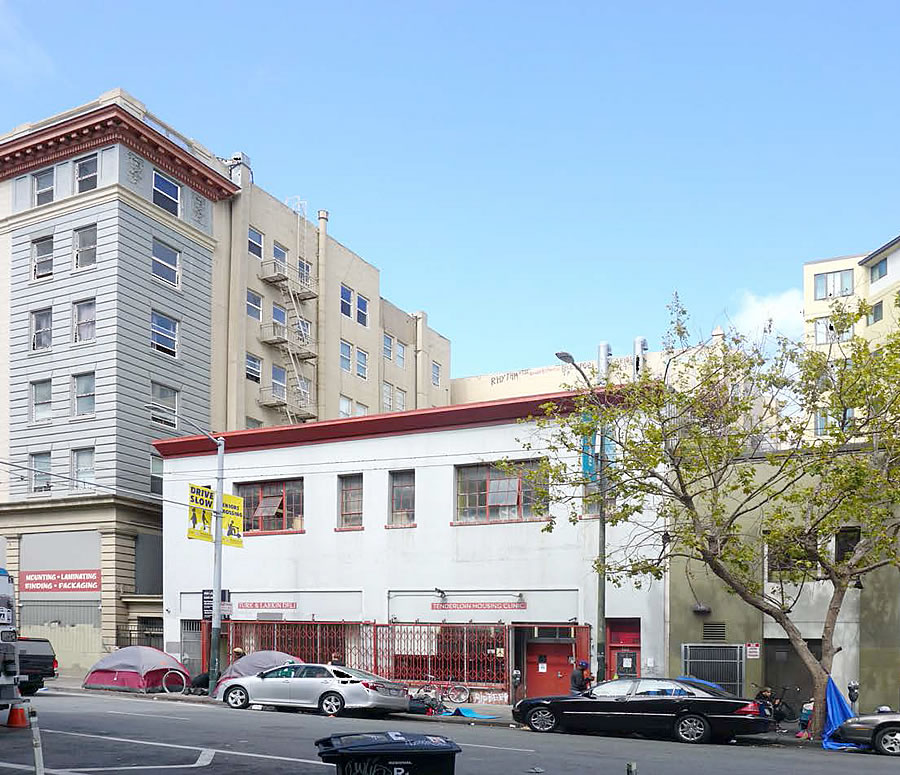 New plans for a nine-story building to rise up to 86 feet in height on the Tenderloin parcel at 468 Turk Street, upon which the two-story building which had been home to San Francisco's Coalition on Homelessness currently sits, have been drawn by Macy Architecture.
As envisioned by the project team, the development would now yield 91 units of "group housing," each unit of which would measure an average of 222 square feet and could be outfitted with up to two beds apiece.
Each "autonomous living unit" would also be outfitted with a "shower/toilet compartment," limited cooking facilities (a kitchen sink, undercounter refrigerator, convection microwave, two-burner induction cooktop and cabinets), a wardrobe and a dining/worktable with two (2) chairs.
A street-level community room fronting Turk Street would provide an additional 1,000 square feet of shared living, dining and kitchen facilities, with a smaller "co-working" space on the second floor and the potential for 1,600 square feet of common roof deck space, along with off-street "parking" for 95 bikes spread between the basement and first floor.
While the site is zoned for development up to 80 feet in height, a State Density Bonus is being requested for the additional 6 feet, mass and unit count as proposed.
And as proposed, while 8 of the units would be priced to be affordable to individuals making up to 50 percent of the Area Median Income, the cutoff for which is currently $43,100 per year, the remaining 83 units would be offered at market rates.
We'll keep you posted and plugged-in.