Speaking of Mission District infill projects on the boards, plans to raze the three green buildings between 2316 and 2326 Mission Street (i.e., the Mission Thrift, Mission Loan and Pawnbrokers buildings) are in the works as well.
As envisioned, the three lots on the historic "Miracle Mile" block would be merged and a new five-story building would rise up to 55 feet in height upon the site (which is the full height for which the three parcels are currently zoned).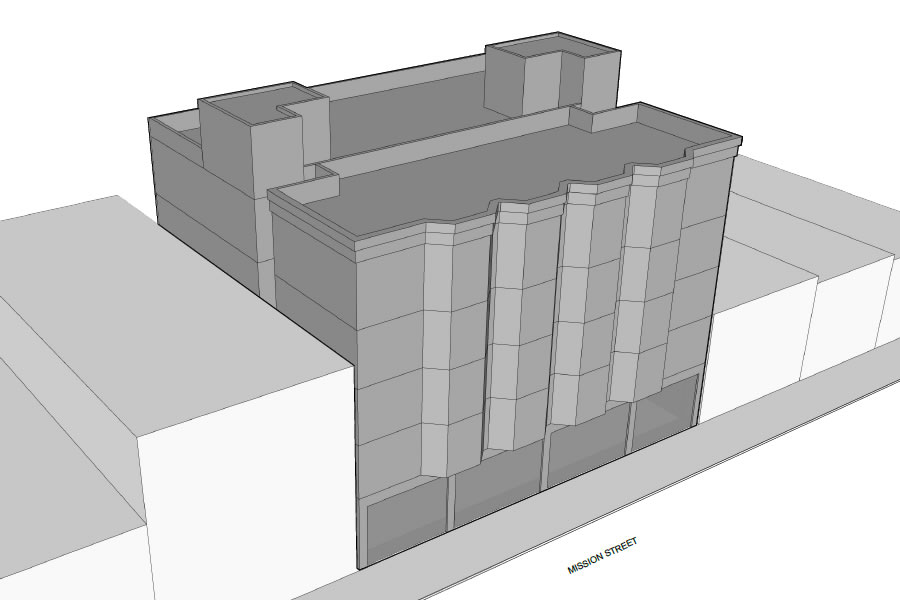 As preliminarily massed by Workshop1, the redevelopment would yield 24 new apartments behind a "contextual" façade, with 4,900 square feet of new ground floor commercial space and a storage room for 24 bikes but otherwise no parking.
And once again, the preliminary plans don't envision invoking a density bonus but three (3) of the residential units would be offered at below market rates (as required).  We'll keep you posted and plugged-in.