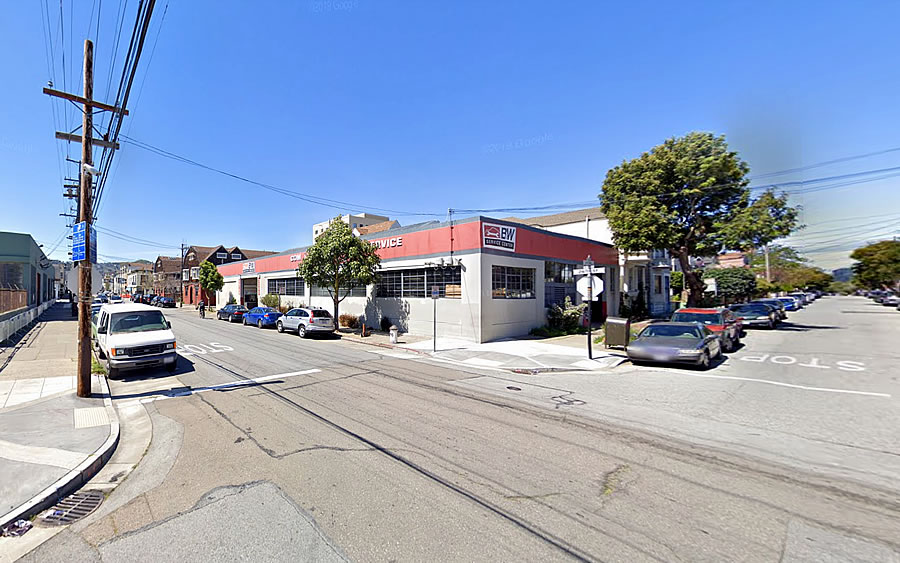 Plans to raze the B&W Automotive Service Center building on the northwest corner of 26th Street and Shotwell are in the works. And as envisioned, a four-story building with 22 apartments (a mix of 4 studios, 9 one-bedrooms and 9 twos) over 6,600 square feet of commercial space, with 3 of the apartments being offered at below market rates and the commercial space subdivided into 5 potential units (including a corner unit with a kitchen), could rise up to 45 feet in height upon the Mission District site.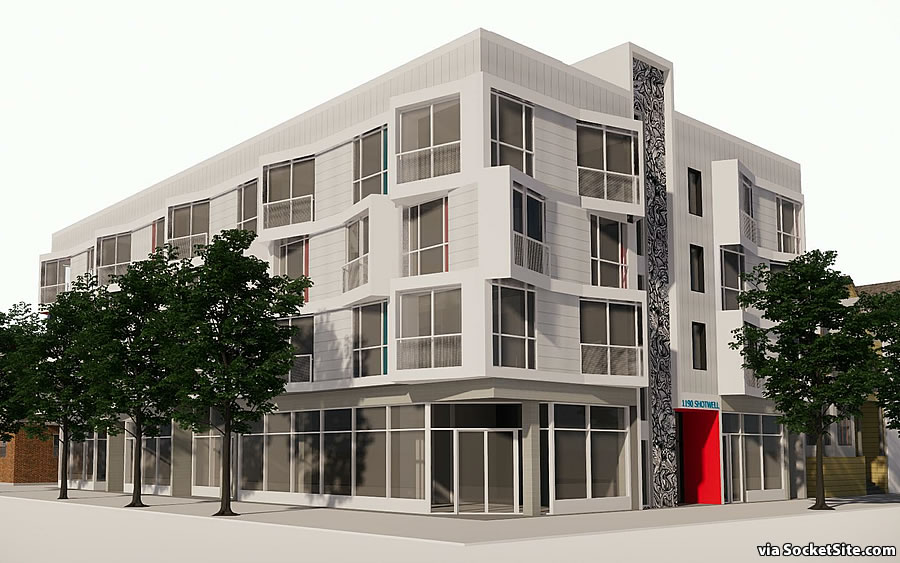 As designed by Kerman Morris Architects, the proposed design is admittedly "boxy in nature," to "take full advantage of the buildable envelope" and "maximize [the] residential unit count" as zoned, "but that boxyness is mitigated by varied materials compatible with those found in the neighborhood and a level of detail responsive to its smaller residential neighbors."
More specifically: "The sawtooth roof form, characteristic vernacular of industrial structures, is "turned on its side" and derives a bay: softly angular and facing primarily left or right. This façade typology of angled bays is woven across the planar second, third and fourth floor walls into an undulating form. Horizontal siding across discrete panels between projecting bays visually ties the residential levels to structures in the neighborhood, while metal railings give the façade a finer level of detail."
The project as designed doesn't include any off-street parking, other than for 24 bikes in the basement, and the project team isn't planning to invoke a density bonus, at least not as preliminarily proposed.  But as always, we'll keep you posted and plugged-in.