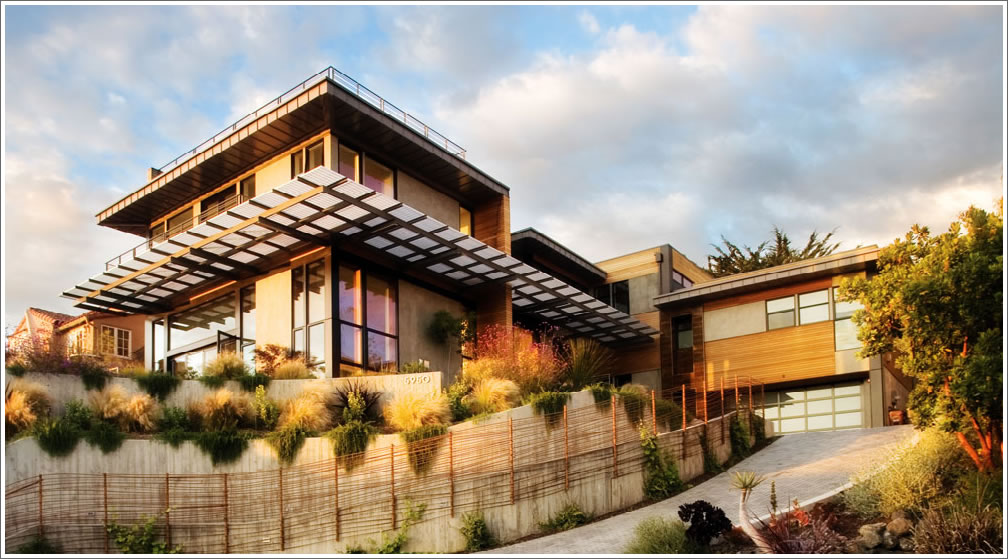 With the flick of a switch and a plugged-in tip, The Margarido House (5950 Margarido Drive, Oakland) has officially gone from coming soon to on the market online.
The marketing site features a full gallery, plans and description for the five bedroom, five bath and 4,665 square foot LEED Platinum certified house in the Oakland Hills. The only detail that's conspicuously missing from the site, an official asking price.
UPDATE: Make that an official $5,500,000 (and the next time we spell Margarido correctly when searching Redfin).