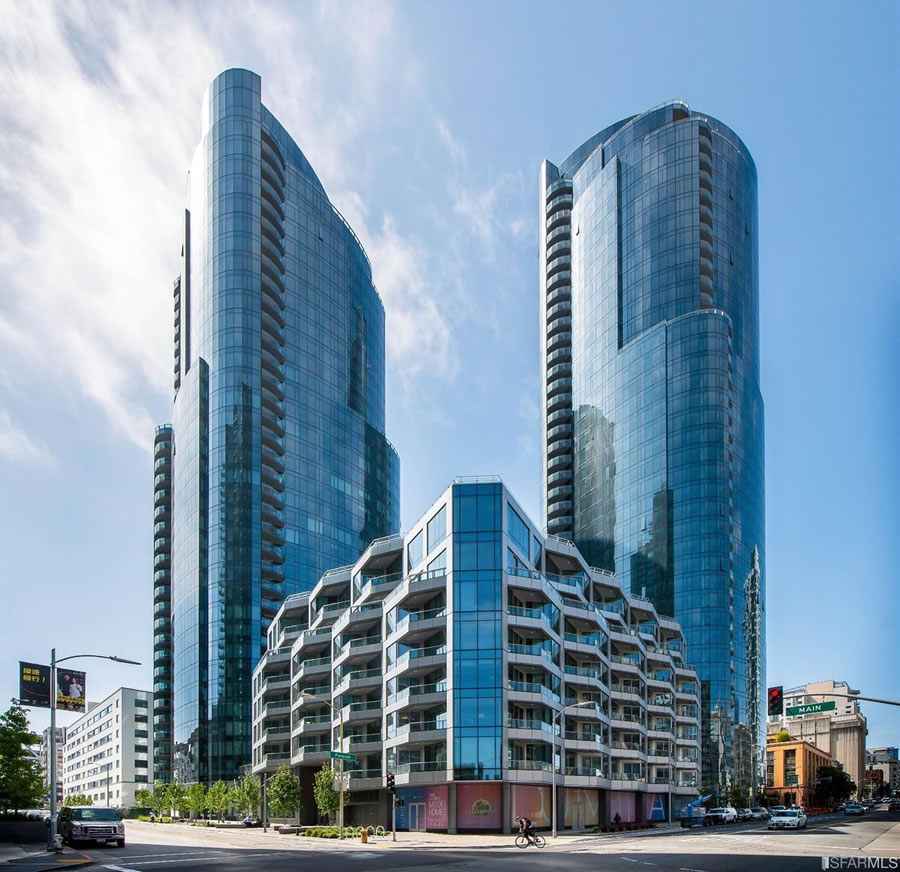 Purchased for $2.425 million in April of 2016, the two-bedroom unit #22E in the LUMINA tower at 338 Main Street returned to the market looking nearly new and priced at $2.488 million this past June, a sale at which would have represented total appreciation of 2.6 percent for the luxury unit over the past three years on an apples-to-apples versus "median price" basis.
In addition to two bedrooms, the 1,382-square-foot unit comes with two full bathrooms; sweeping views of the Bay, Bridge and city below; and a transferable valet space in the garage.
For those running the numbers at home, the 2016-era purchase was made with 35 percent down, a below average 2.848 percent interest rate on a $1.58 million loan, a second home rider disallowing any rental of the unit or its use as a primary residence (hence its current condition) and HOA dues of $1,210 a month.
And having been reduced to $2.438 million in July, the list price for 338 Main Street #D22E has just been lowered to $2.388 million or 1.5 percent below its 2016-era price.