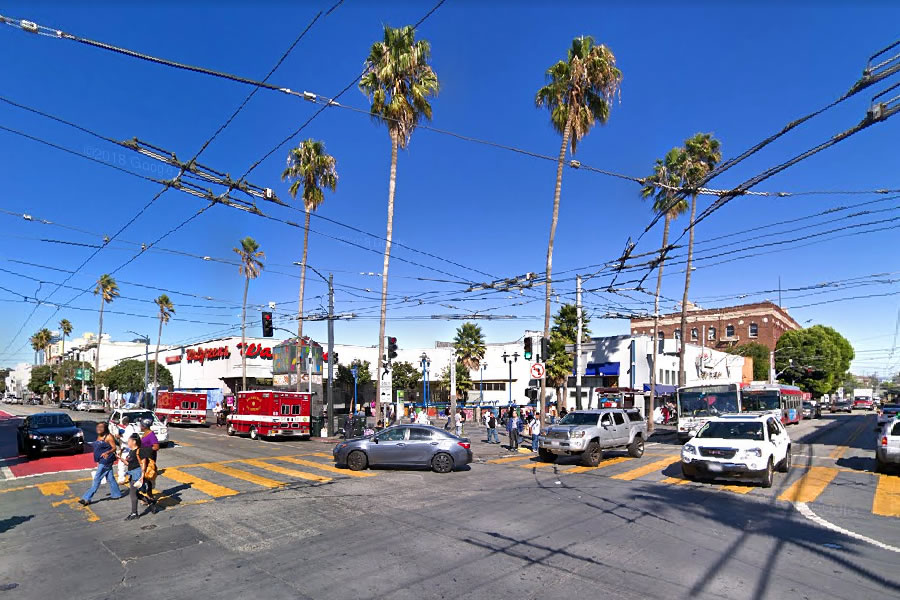 As we first reported last year, with the legal battle between the family that held title to the 1979 Mission Street parcel and the development team behind the proposed 331-unit project to rise up to ten stories on the corner site having been resolved and plans for the so-called "Monster in the Mission" having quietly been put back in play, San Francisco's Planning Commission was planning to travel to the Mission for a special public hearing this past November.
While the aforementioned special hearing was waylaid, it has been rescheduled for Thursday, February 7 in the auditorium of Mission High School at 3750 18th Street, starting at 4pm.
In addition to 331 residential units, the development would also yield over 32,000 square feet of new ground floor retail space, a garage for 163 cars and 162 bikes, and various streetscape and plaza improvements as previously proposed but likely to be refined.
We'll keep you posted and plugged-in.