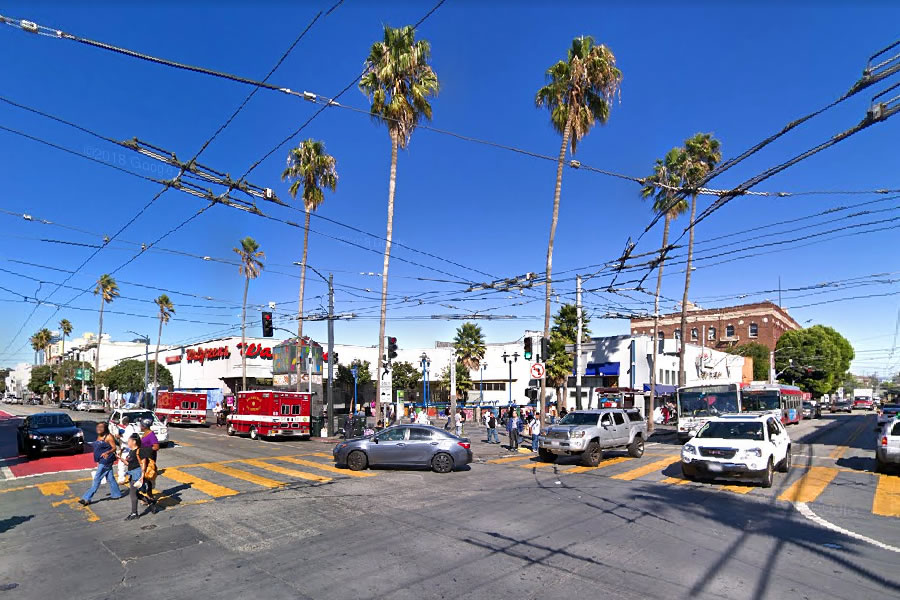 With San Francisco's Planning Commission slated to hold a special hearing for the proposed 331-unit development to rise up to ten stories in height at 1979 Mission Street, the so-called "Monster," in the Mission tonight, the development team is preparing to pitch a new deal for project as newly rendered below.
In exchange for entitling the 331-unit development, Maximus Real Estate Partners is proposing to dedicate two other development sites in the Mission for the City's development of below market rate housing.
The two parcels at 2675 Folsom Street and 2918 Mission Street, for which Maximus has self-reportedly inked tentative purchase agreements, are technically entitled for the development of up to 192 units of housing, a yield which could theoretically be bumped up to over 300 units if a local density bonus was approved.
And if the deal is accepted and the proposed development is approved, all 331 apartments at 1979 Mission Street would then be leased at market rates, atop 32,000 square feet of new retail space, including a new "Mercado" of vendors fronting an expanded corner plaza.