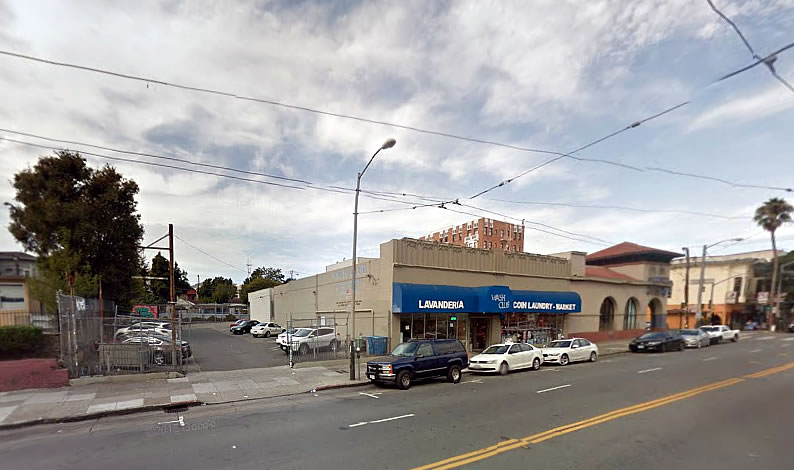 The formal application to raze the Wash Club lavanderia at 2918 Mission Street and redevelop its Mission District parcel and adjacent parking lot has been filed.
As expected, while the site is principally zoned for development up to 65 feet in height, and Gould Evans had initially drafted plans for a compliant six-story building with 55 apartments to rise, the project team is planning to invoke California's Density Bonus law and build up to eight stories upon the site, a plan which would yield 75 apartments, averaging 640 square feet apiece, over 7,000 square feet of ground floor retail space that would be divided into two.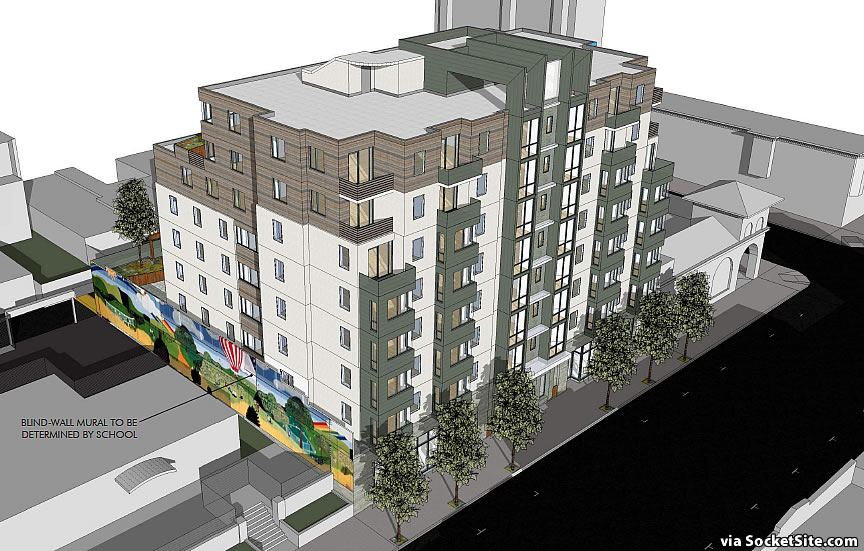 While the proposed bonus height plan for the site includes a storage room for 75 bikes, the entrance to which would be by way Osage Street, it doesn't include a garage for any cars versus 18 spaces as originally proposed.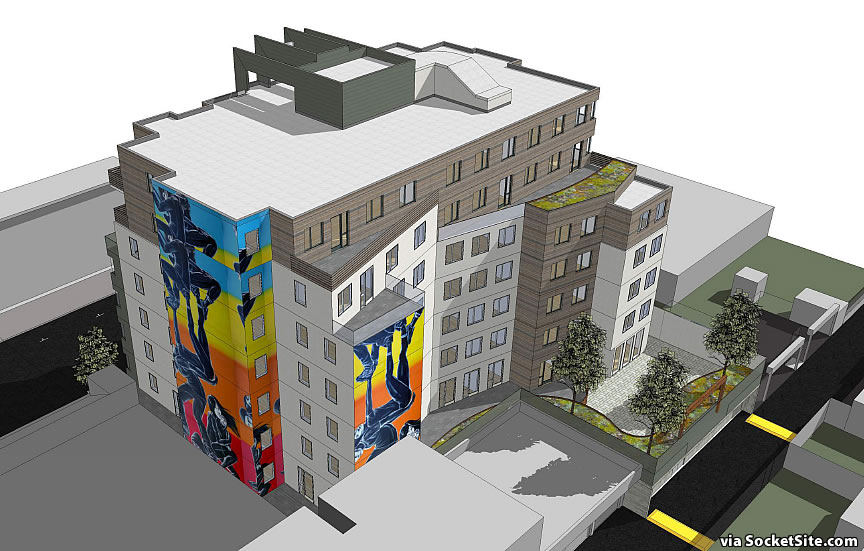 And according to the developer, who owns both the existing laundromat and land, the Wash Club has experienced a 20% decline in revenue over the past 10 years, a trend which is likely driven by the ongoing shift in neighborhood demographics.