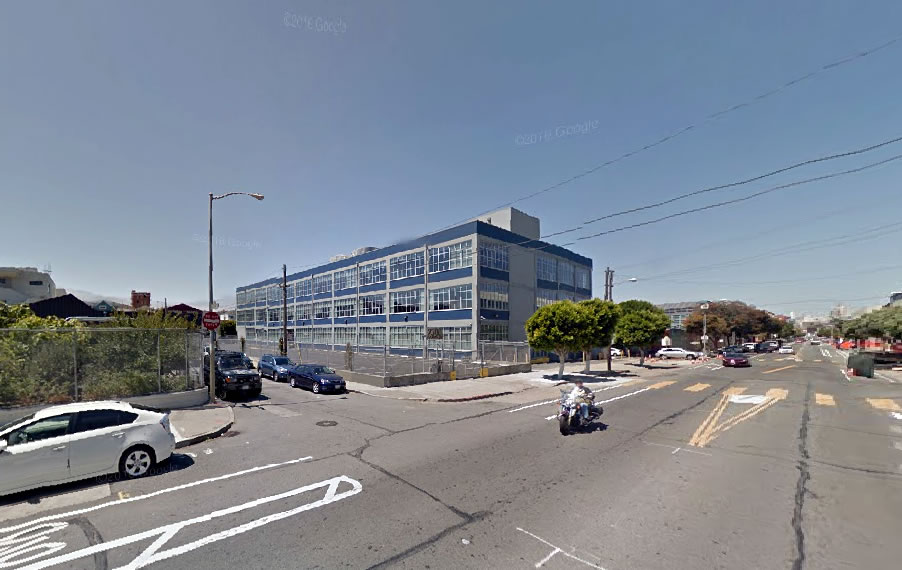 Plans to double the size of the 68,500-square-foot Mission District office building at 2300 Harrison Street, which was leased to Lyft before their move to China Basin, are in the works.
As proposed, a five-story addition would rise over the building's current parking lot to the south. In addition to a replacement garage for 41 cars, the addition would yield an additional 26,600 square feet of new office space and 3,000 square feet of new retail space on the corner of Harrison and Mistral.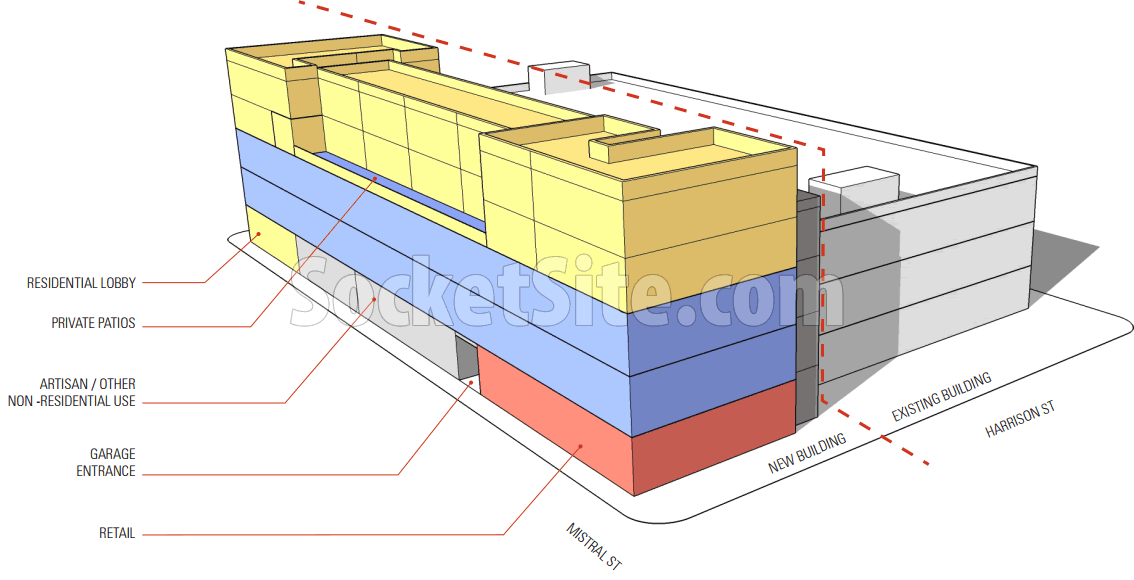 And as envisioned, the top two floors of the addition would consist of nine two-story townhomes, ranging in size from 1,200 to 2,000 square feet, with two or three bedrooms apiece.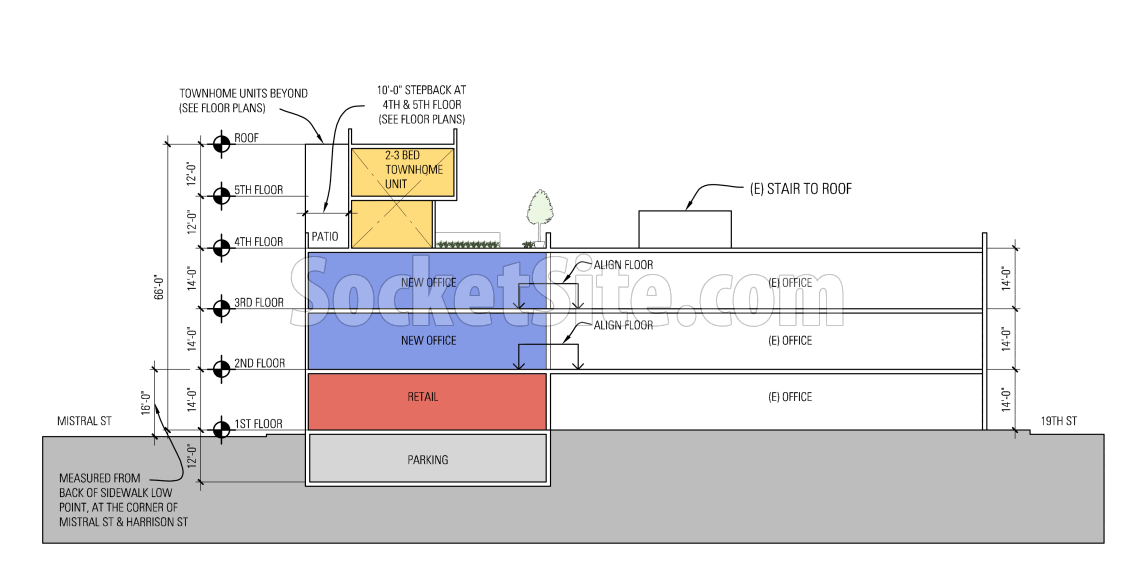 We'll keep you posted and plugged-in as the plans progress.