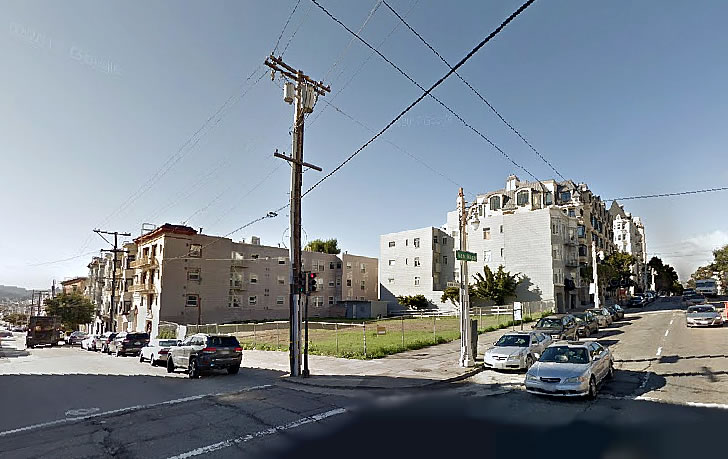 Having recently doubled the proposed density of the previously approved project to rise upon the former service station site on the northwest corner of Van Ness and Filbert, the façade of the supersized development has been redesigned.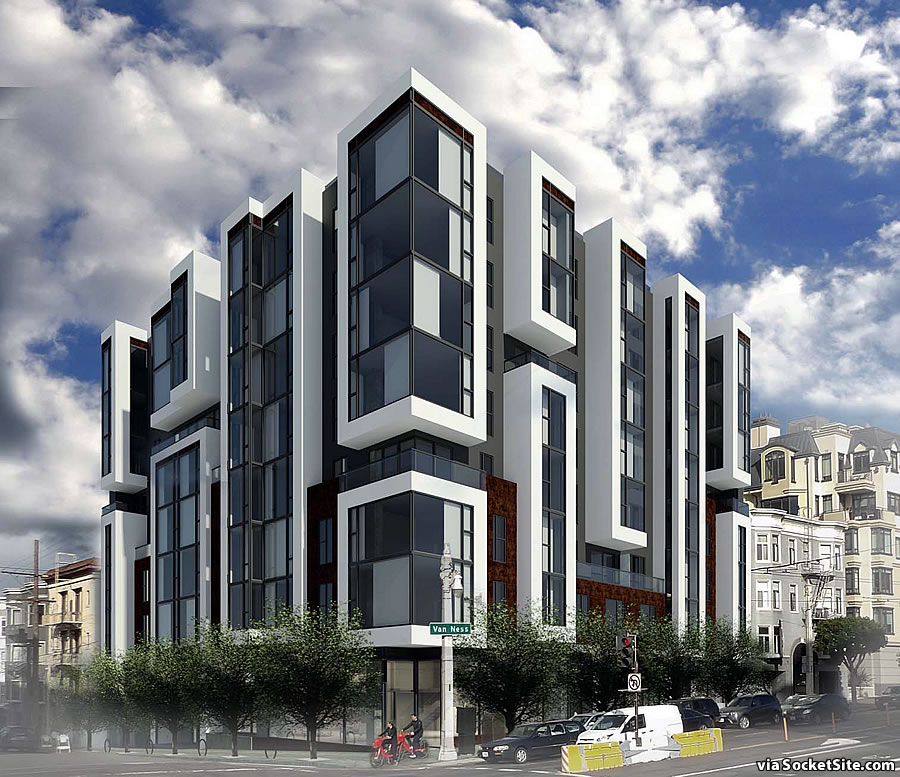 As newly rendered by Costa Brown Architecture above, versus earlier this year, the proposed 9-story building would rise to a height of 84 feet, with 60 condos (now a mix of 27 one-bedrooms, 26 twos and 7 threes) over 6,600 square feet of commercial space spread across three new storefronts and a basement garage for 70 cars (including 24 spaces for the commercial tenants and one for a car sharing program).
In order to qualify for the additional height and density of the development as envisioned, 18 of the condos (30 percent) would be offered at below market rates (BMR), with 7 units priced for households making up to 80 percent of the Area Median Income (AMI), 5 priced for those making up to 105 percent of the AMI and 6 priced for households making up to 130 percent of the median.
And with San Francisco's Planning Department having deemed the supersized plans to be "necessary, desirable, and compatible with the surrounding neighborhood, and not to be detrimental to persons or adjacent properties in the vicinity," the refined plans and HOME SF-based bonus for the 2601 Van Ness Avenue project could be approved by San Francisco's Planning Commission on Thursday, October 4.