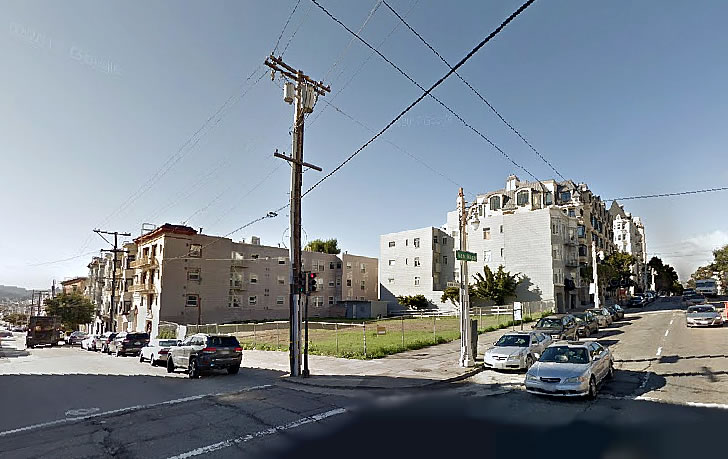 As we first reported last week, plans to double the unit density of the approved development to rise upon the former service station site on the northwest corner of Van Ness Avenue and Filbert, on the eastern edge of Cow Hollow, by leveraging San Francisco's HOME SF program to build up to 85 feet in height upon the parcel which is principally zoned for 20 feet less, are in the works.
And we now have the all-new rendering to reveal: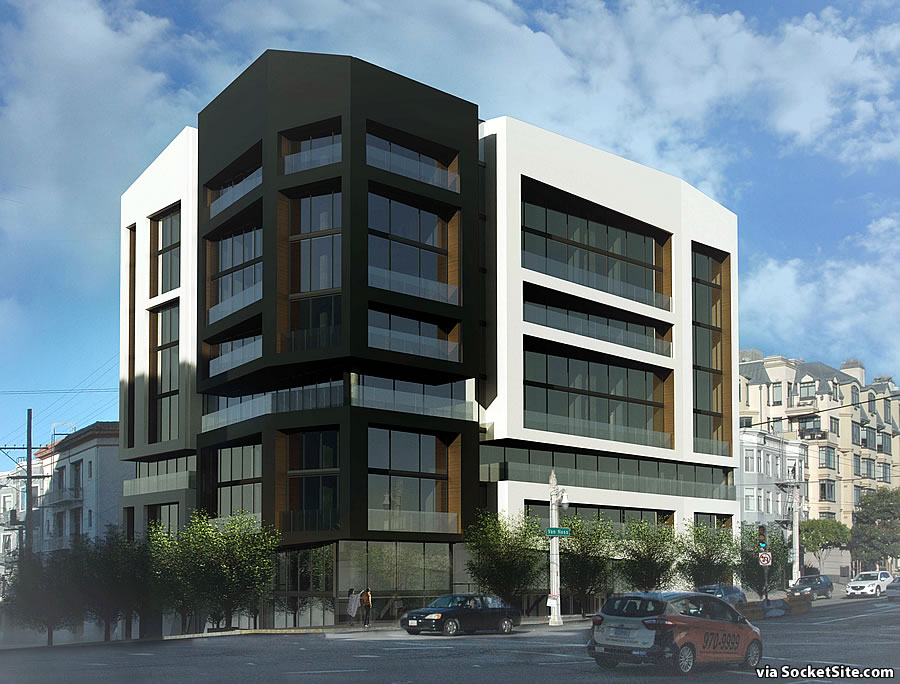 As redesigned by Costa Brown Architecture and now sporting a contemporary look and feel, the 9-story development would yield a total of 60 condos – a mix of 28 one-bedrooms, 25 twos and 7 threes – over 7,300 square feet of commercial space spread across three storefronts and a basement garage for 70 cars, including 24 spaces for the commercial tenants and one (1) space designated for a car sharing program as proposed.
In order to qualify for the extra 20 feet in height, 18 of the condos (30 percent) would be offered at below market rates (BMR), with 7 units priced for households making up to 80 percent of the Area Median Income (AMI), 5 priced for those making up to 105 percent of the AMI and 6 priced for households making up to 130 percent of the area median.
And as always, we'll keep you posted and plugged-in.