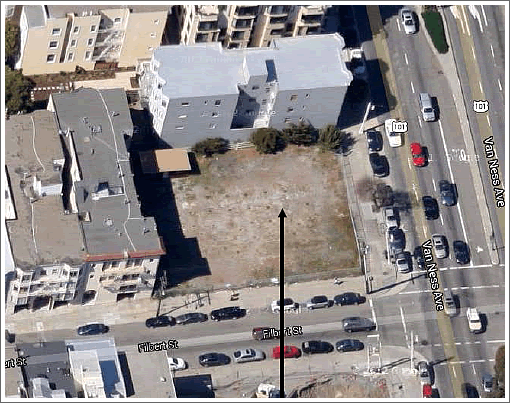 On the agenda for San Francisco's Planning Commission this week, plans for a six-story building to rise on the former service station and perennial Delancy Street Christmas tree lot on the northwest corner of Van Ness Avenue and Filbert (a.k.a. 2601 Van Ness).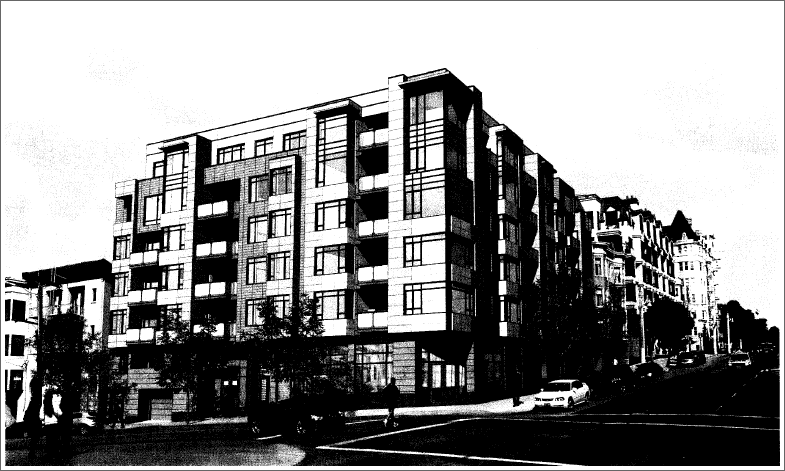 As proposed, the development includes 27 residential units (a mix of 1 one-bedroom, 18 two's and 8 three's) over 3 commercial spaces on the ground floor totaling 7,200 square feet and 35 underground parking spaces.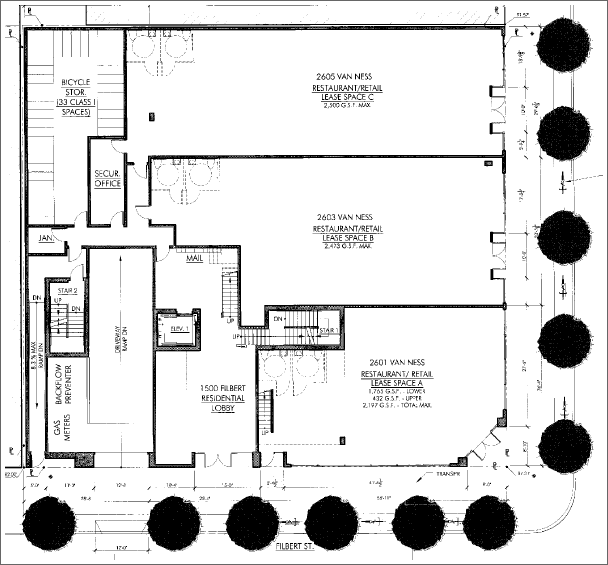 The first two floors of the project propose full lot coverage with a bit of commercial space and storage lockers on the second floor. Floors three through six, which would be occupied by the residential units, are configured as an L-shaped building to create a continuous building wall along the blockfaces of Van Ness Avenue and Filbert Street.
The Planning Department recommends the project be approved as proposed.