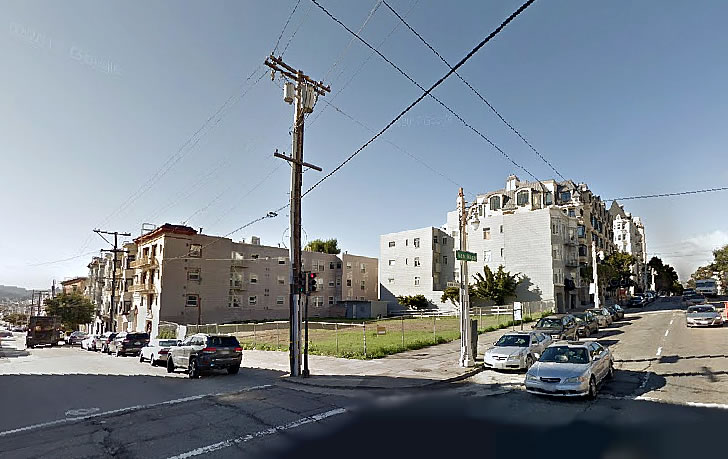 While plans for a six-story over basement building to rise up to 65 feet in height upon the former service station site turned perennial Christmas tree lot on the northwest corner of Van Ness Avenue and Filbert, on the eastern edge of Cow Hollow, were approved back in 2014, the ground has yet to be broken.
And as approved and rendered below, the development would have yielded 27 residential units – a mix of 1 one-bedroom, 18 twos and 8 threes – over 3 commercial spaces on the ground floor totaling 7,200 square feet and 35 underground parking spaces.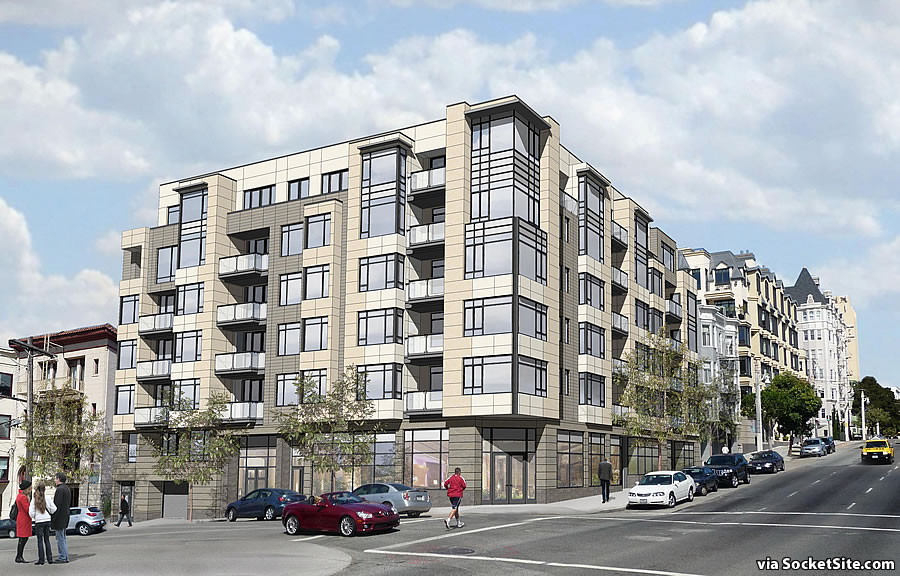 But as newly proposed, the project team is now planning to leverage San Francisco's HOME SF program to add another two stories atop the development and build up to 85 feet in height upon the corner parcel, which is 20 feet higher than the parcel's current zoning would principally allow.
And in addition, the project team is planning to double the unit density of the project to yield 60 smaller units – a mix of 28 one-bedrooms, 25 twos and 7 threes – over the same ground-floor plan and 50 percent more parking across a total of two basement levels.
We'll keep you posted and plugged-in.