Purchased for $3.535 million at the end of 2014, prior to which it had been listed for rent at $18,000 per month, the three-bedroom, three-bath penthouse unit #5204 atop One Rincon Hill at 425 1st Street was subsequently upgraded, with new hardwood flooring in place of carpet in the living areas, new quartz countertops in the kitchen and bathrooms, new designer toilers, built-in organizers in the walk-in closets and some new lighting in the hallways, closets and kitchen.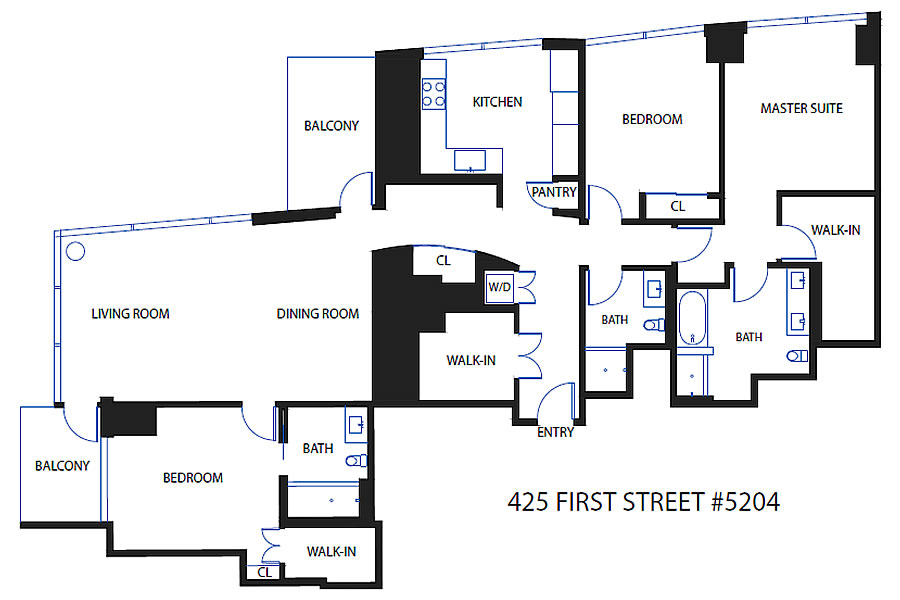 The past August, the 1,947-square-foot unit returned to the market priced at $3.899 million, a sale at which would have represented total appreciation of 10.3 percent over the past three years, not accounting for the value of the aforementioned upgrades.
And having also been briefly listed for rent at $15,000 per month this past February, prior to going into contract, the sale of 425 1st Street #5204 has now closed escrow with a $3.7 million price tag, representing total appreciation of 4.7 percent for the penthouse unit since the end of 2014, but again, not accounting for the value or cost of the upgrades.
For those who might be running the numbers at home, the HOA dues for the unit are currently $1,069 per month, up from $956 in 2014.