With 200 mini apartments rising on the 333 12th Street parcel to the left, and the ground having been broken for 136 units to rise on the 1532 Harrison Street parcel, on the other side of the 1907-era duplex, to the right, plans to infill the Western SoMa parking lot parcel for 22 cars at 351 12th Street (aka 345 12th Street) are in the works as well.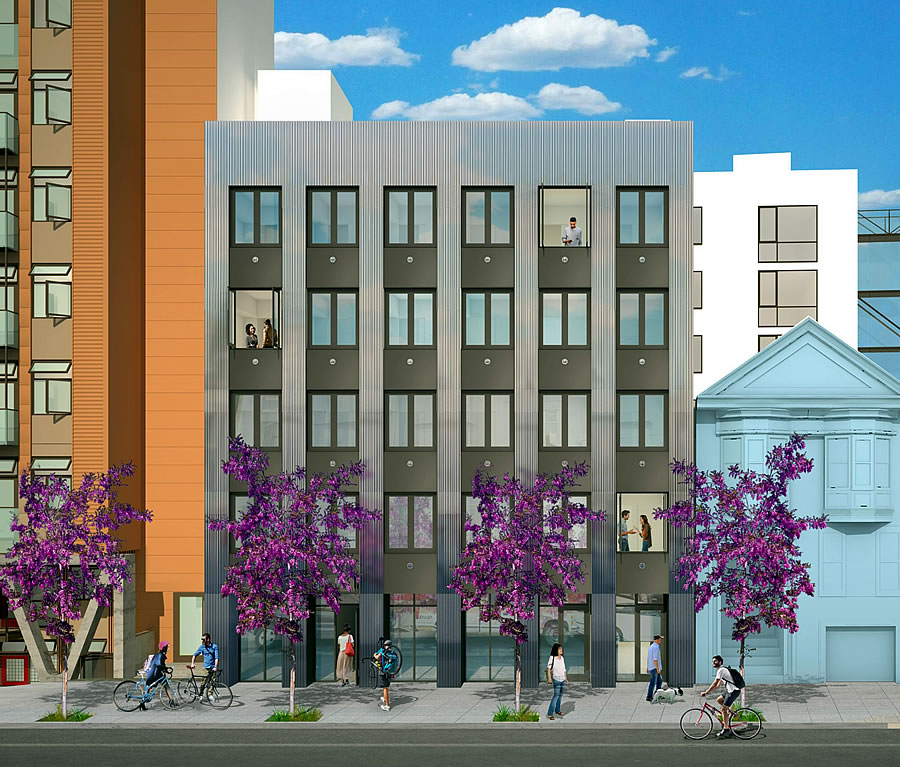 While zoned for development up to 55 feet in height, as rendered above, Panoramic Interests is planning to leverage the State's density bonus program to add a sixth story to the development which would then rise to a height of 66 feet.
And as envisioned, the "Folsom Flats" project would consist of 50 units of "group housing" which would average 178 square feet apiece.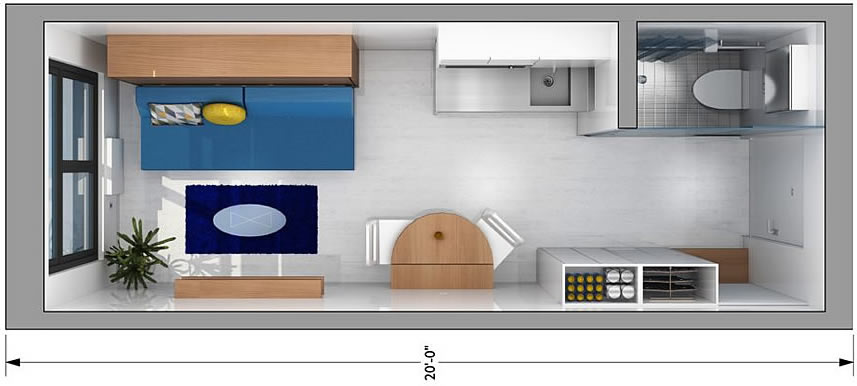 The residents of the building would also share a total of 1,383 square feet of common space, including a 490-square-foot community room with a shared kitchen on the building's ground floor; 1,435 square feet of open space, including a 735-square-foot deck on the roof; and a shed for 19 bikes in the building's rear yard.
And per the terms of the State's density bonus program, three (3) of the units would be offered at below market rates (BMR) to individuals making no more than 50 percent of the Area Median Income (AMI).