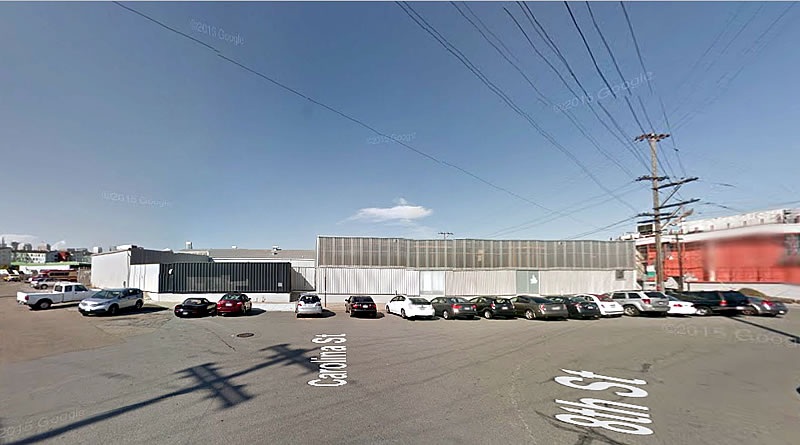 The California College of the Arts proposed plan to raze three of the four warehouse style buildings it owns at the intersection of Hooper, Eighth, Carolina and Channel, and construct a modern five-story building, with up to 600 beds of student housing over 5,000 square feet of restaurant/retail space, 20,000 square feet of flexible workshop space and a garage for 60 cars, has received a preliminary thumbs up from Planning.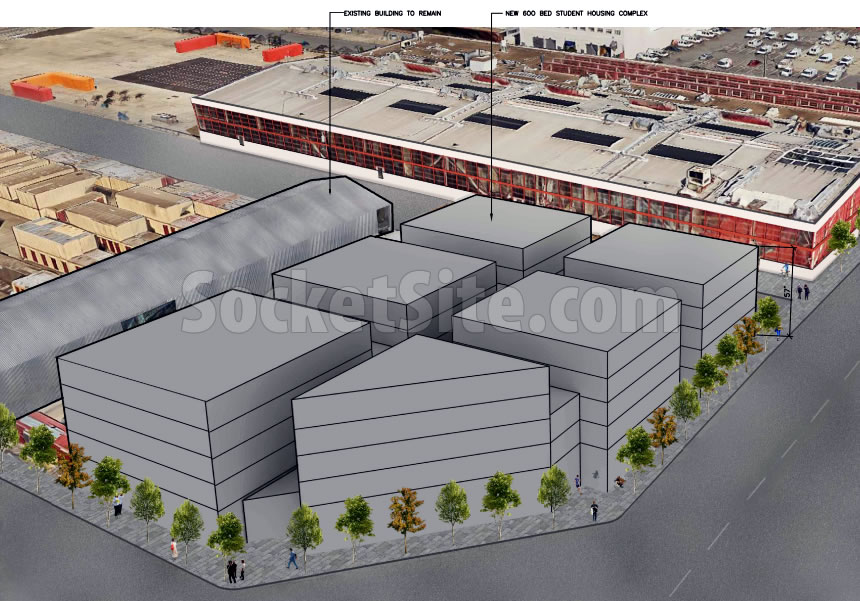 But there is a note:
"The Planning Department generally supports the ground floor design and façade expression, however, [it] prefers to see more active uses along Channel Street where the parking currently addresses the street.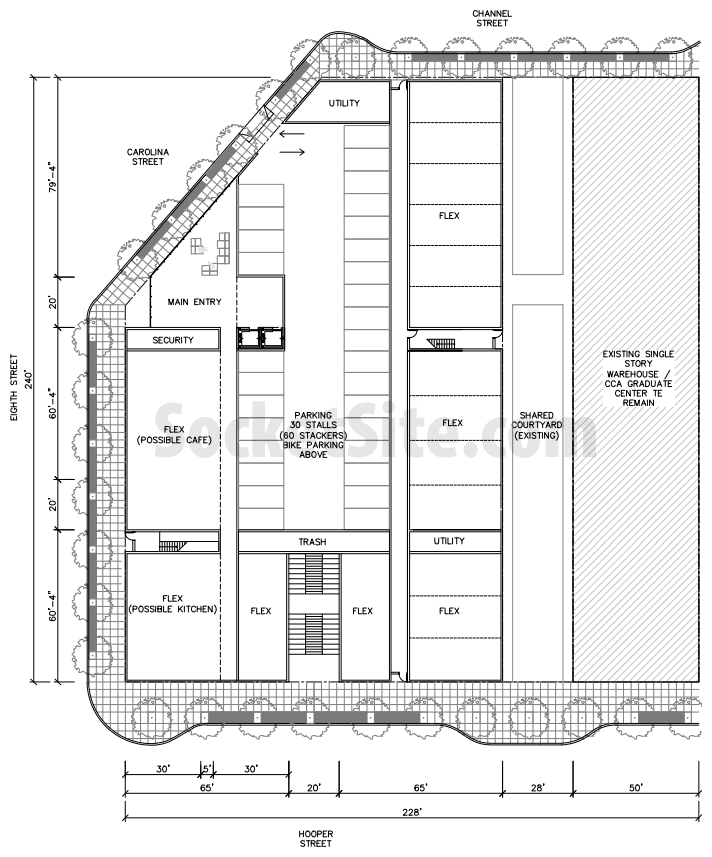 One solution would be to put bicycle parking more along that area of the facade or wrap the retail around the corner. One challenge for the ground floor and streetscape improvements will be to have them contribute to the public sense of the neighborhood and not have them feel too privatized given the nature of the institutional relationship."
The project is being designed by Stanley Saitowitz / Natoma Architects. The existing 184 Hooper Street building on the site, which serves as CCA's Graduate Center, will remain in place. And if approved, the 188 Hooper Street development is expected to open mid-2019 with a budgeted 17 months to construct.