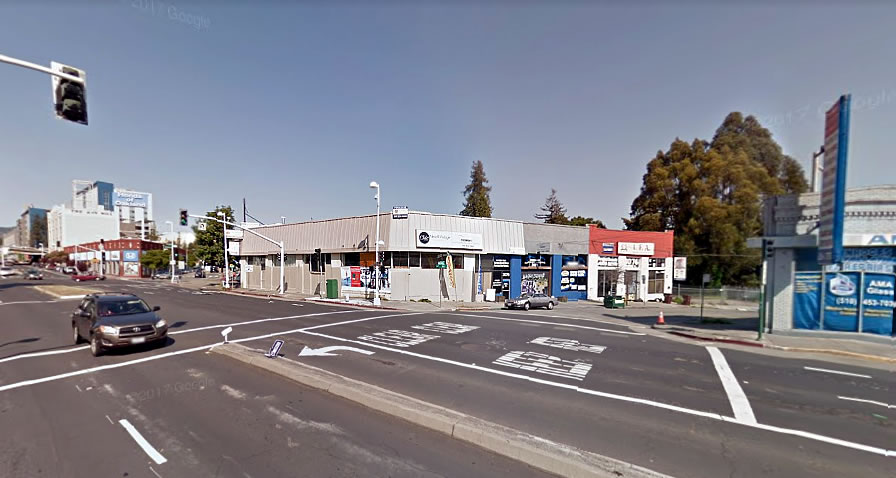 Having qualified for a streamlined environmental review and hearing, the proposed 45-unit 'luxury community' to rise at 3300 Broadway, along Oakland's Auto Row, was approved by the city eight months ago and building permits for the projected $23.6 million development were requested.
In addition to the 45 residential units, a mix of 15 one-bedrooms and 30 two, the approved plans for "The Echo" include 3,800 square feet of ground floor retail space fronting Broadway and a stacked garage for 46 cars.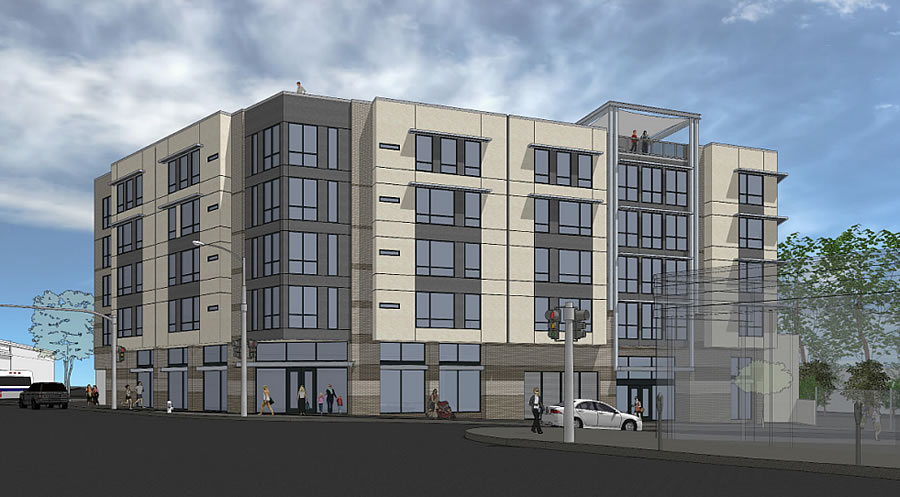 And while the project team was positioning to break ground earlier this year, the Broadway Corridor parcel and plans are now on the market with a $5.85 million tag.