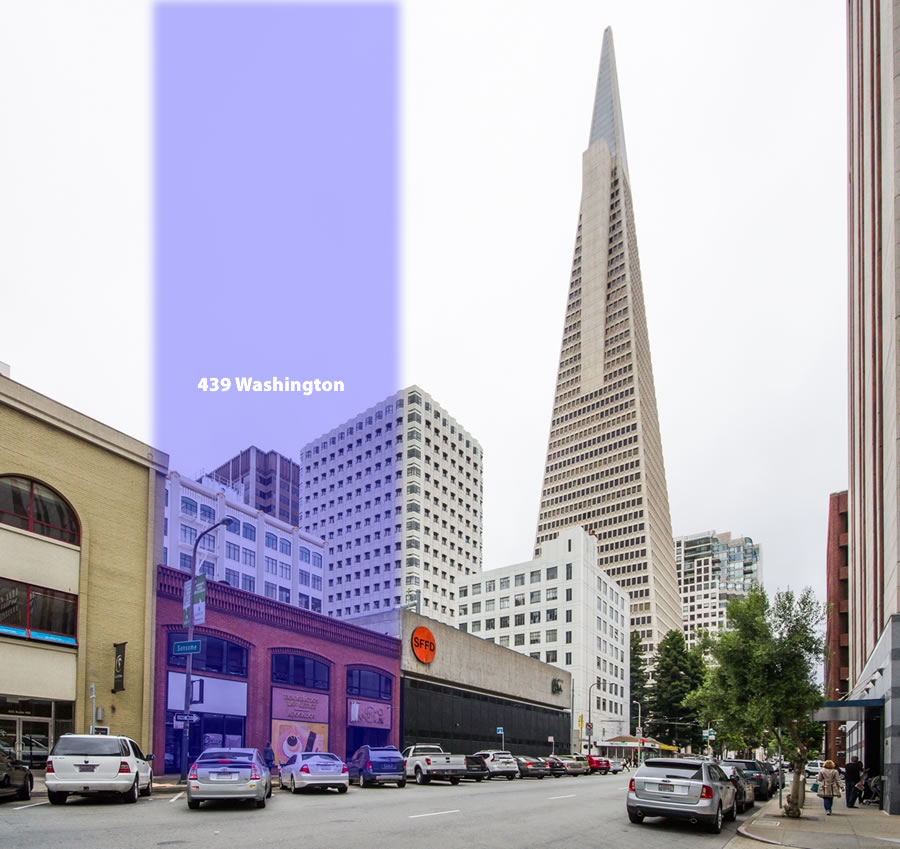 Plans to demolish the two-story Il Massimo building at 439 Washington Street and construct a skinny 22-story hotel with 189 rooms over 3,500 square feet of retail space upon the Financial District site have been in the works since 2015.
While the site is principally zoned for development up to 200-feet in height, it's positioned in a "transitional zone" between Downtown and the Jackson Square historic district. In addition, based on Planning's preliminary review of the plans, the proposed 200-foot tower was projected to cast shadows on a number of nearby public parks and open spaces, the significance of which could be disallowed by San Francisco's Sunlight Ordinance.
As such, San Francisco's Planning Department was recommending that the height of the proposed development be cut in half, as we first reported at the time. And the proposed hotel to rise on the site has since been redesigned by Stanton Architecture for Peninsular Realty.
But as newly proposed, the hotel will still rise to an effective height of 200 feet with 22 stories. And in fact, the tower's mass has been increased by assembling the adjacent parcel upon which the three-story building at 425 Washington Street currently sits into the development: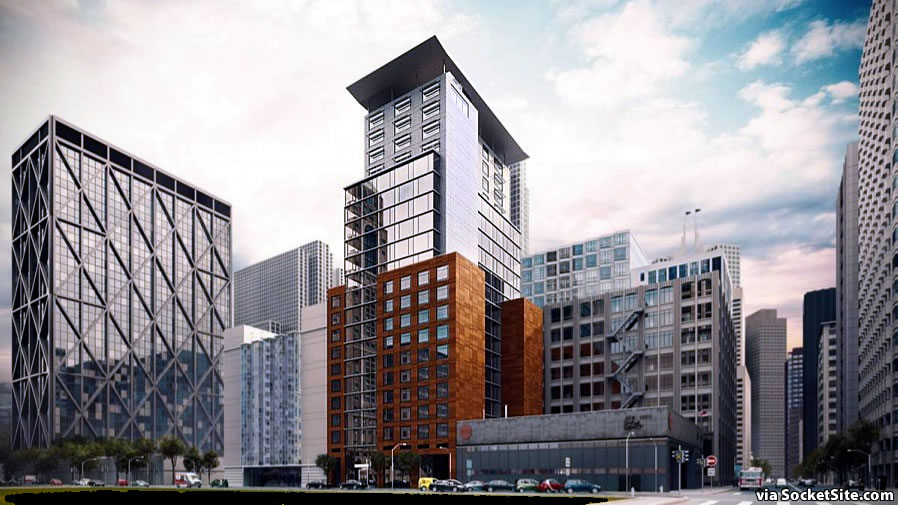 As such, the proposed tower would now yield 315 hotel rooms, with a ground floor lobby and bar fronting Washington Street, a small retail/café space fronting Merchant Street and a mid-block "POPOS" passageway between.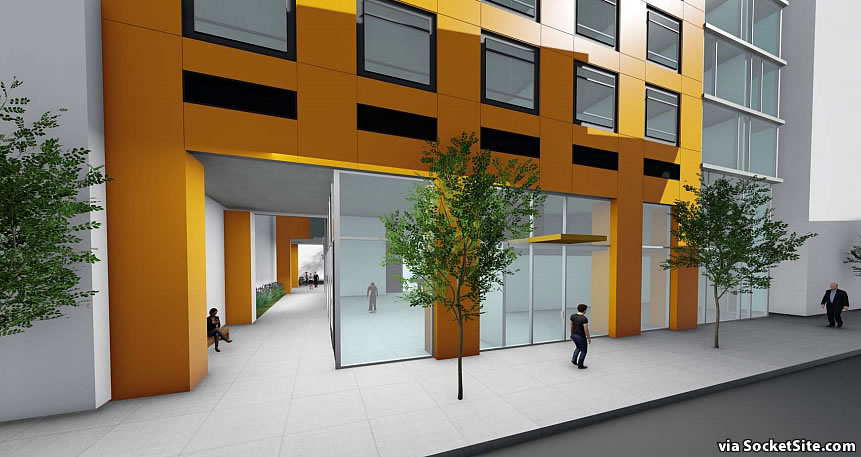 We'll keep you posted and plugged-in.