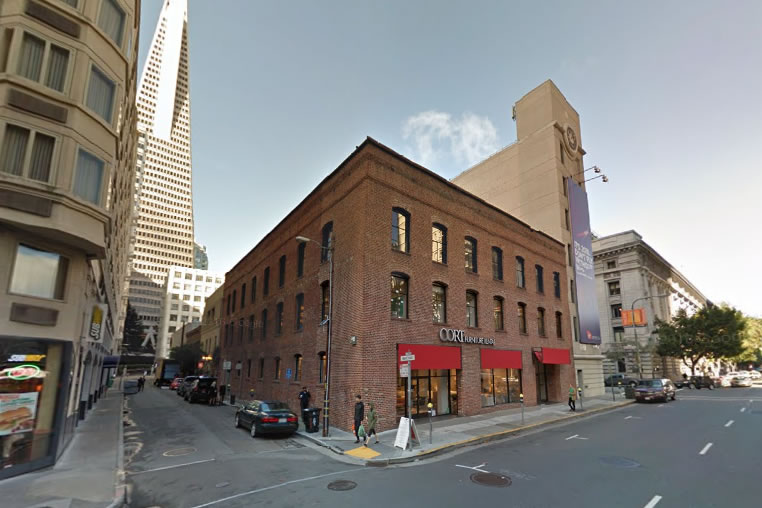 The designs for a modern 200-foot-tall hotel and condo building to rise at 447 Battery Street, a site which is currently occupied by the three-story Cort Furniture Rental building at the corner of Battery and Merchant, have been drawn and formally submitted to San Francisco's Planning Department for approval.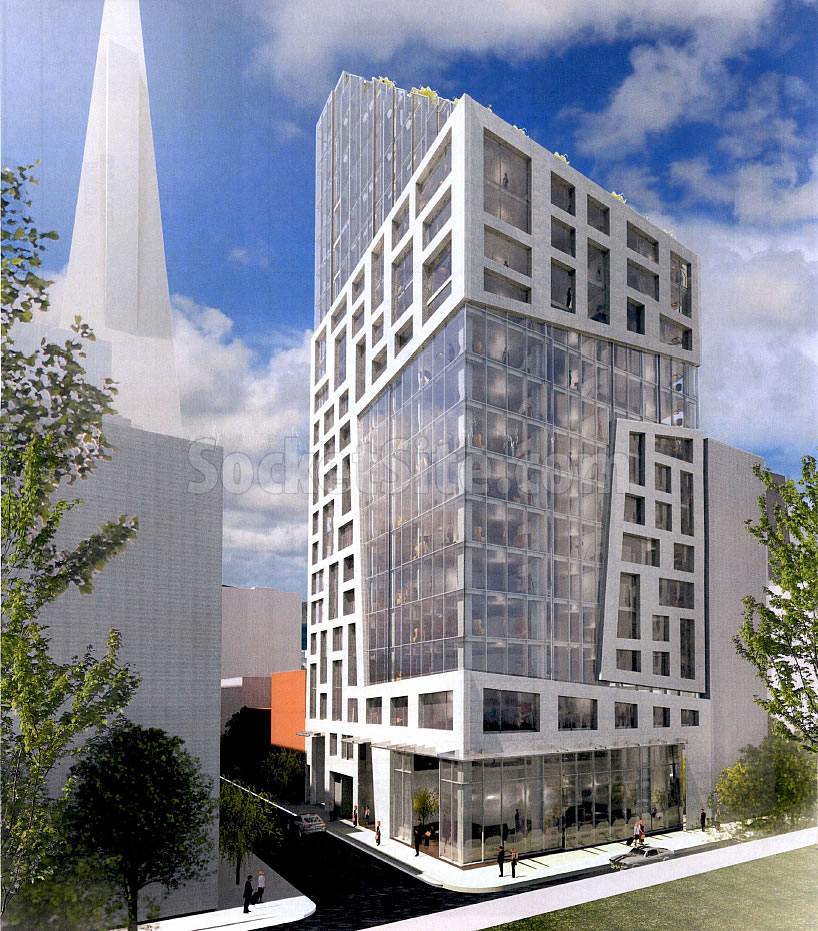 As designed by Heller Manus Architects for the Montgomery Realty Group, the proposed 19-story building includes a total of 182 hotel rooms over a 4,700 square foot restaurant and an underground garage for 24 cars.
And eight (8) condos would be spread across the top five floors of the tapered tower, with a single 4,300-square-foot penthouse and two private terraces across the top two.