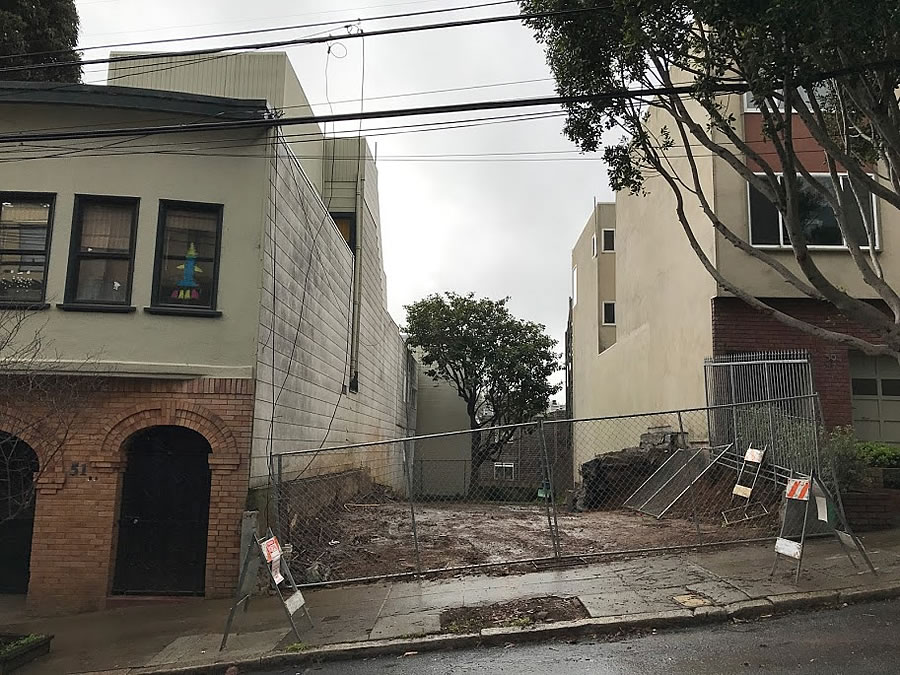 Purchased for $1.135 million in 2013, after which the grand plans for its Corona Heights parcel soon emerged, the former 1,500-square-foot home at 53 States Street was recently leveled.
While waylaid by former Supervisor Scott Wiener's "monster home" legislation, which effectively halted the development of large homes in his neighborhood for a couple of years, despite pandering protestations from his office that it wouldn't, plans for a 5,480-square-foot duplex to rise on the States Street parcel have since been approved and permitted.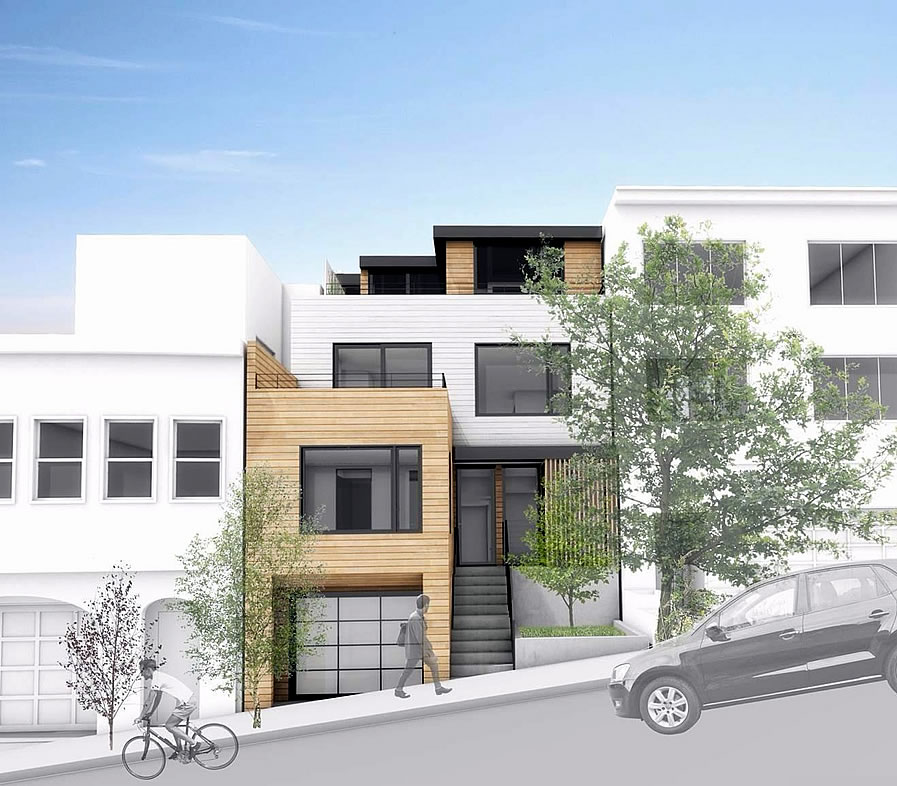 And a sale of the "shovel ready" 53 States Street site, entitlements and an approved permit to start building is now pending for $1.9 million.