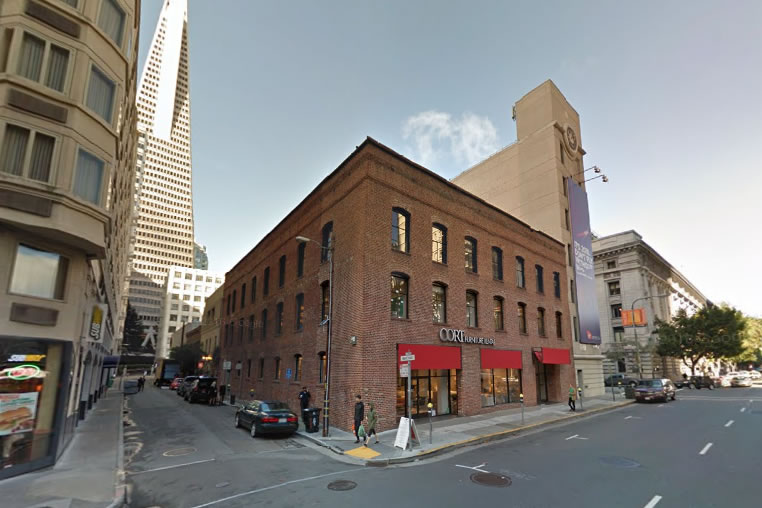 As we first revealed back in early 2017:
The designs for a modern 200-foot-tall hotel and condo building to rise at 447 Battery Street, a site which is currently occupied by the three-story Cort Furniture Rental building at the corner of Battery and Merchant, have been drawn and formally submitted to San Francisco's Planning Department for approval.

As designed by Heller Manus Architects for the Montgomery Realty Group, the proposed 19-story building includes a total of 182 hotel rooms over a 4,700 square foot restaurant and an underground garage for 24 cars.

And eight (8) condos would be spread across the top five floors of the tapered tower, with a single 4,300-square-foot penthouse and two private terraces across the top two.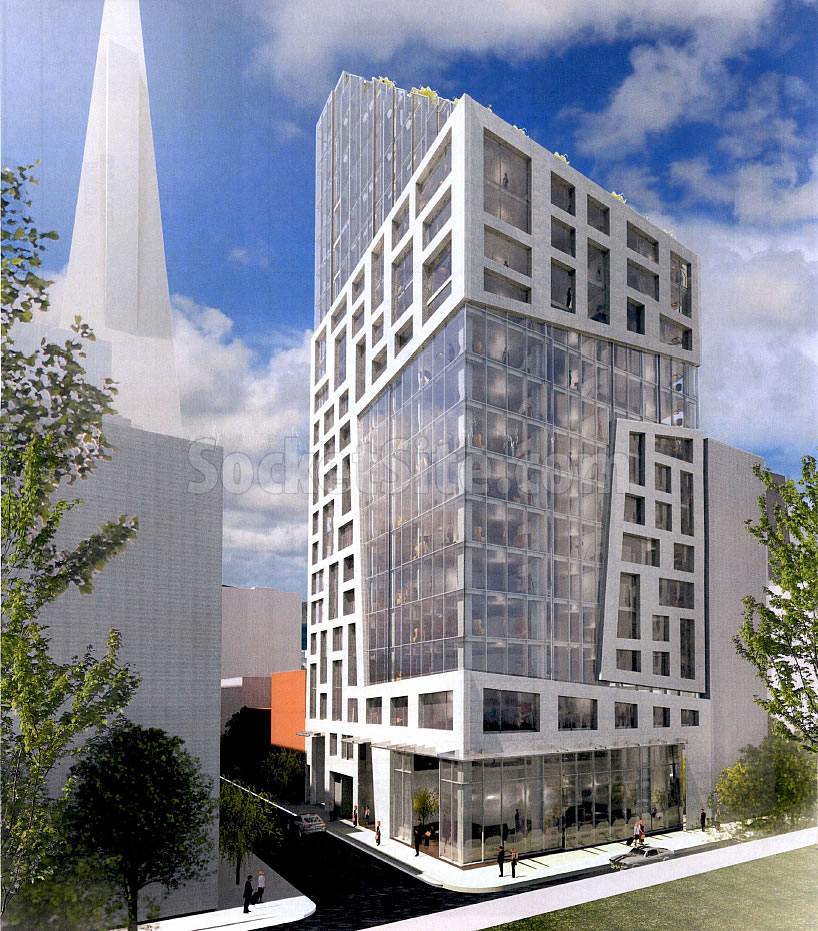 But those plans have since been kicked to the curb.
Instead, the project team, which still includes Heller Manus, is now planning to save the façade of the existing building and construct a 15-story "addition," an approach which would still yield a new 200-foot-tall tower on the site.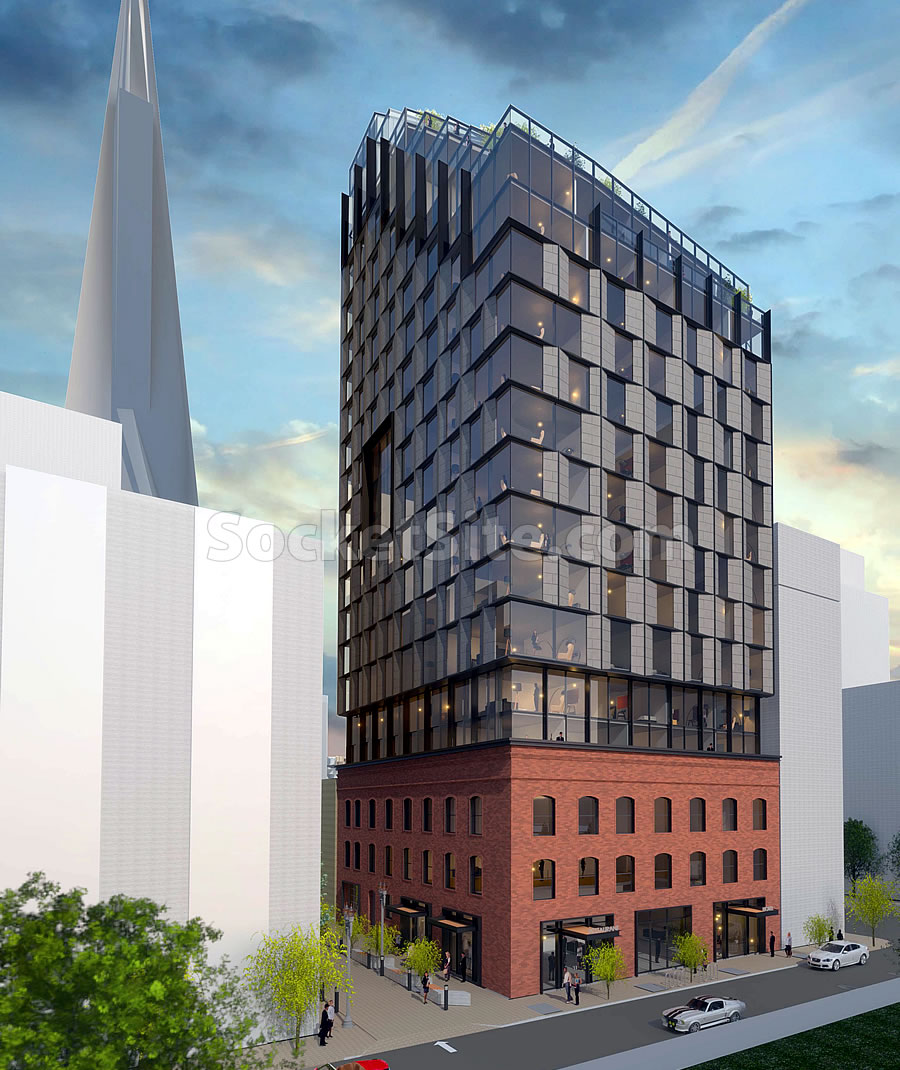 The condo component has been dropped from the proposed development as well. And as newly envisioned, the 18-story tower would now yield a total of 198 hotel rooms, ranging in size from 300 to 628 square feet, with a basement garage for 24 cars and two restaurants and bars, one fronting Merchant Street (which would be redeveloped as part of the project) and another across the tower's top floor (with a private terrace).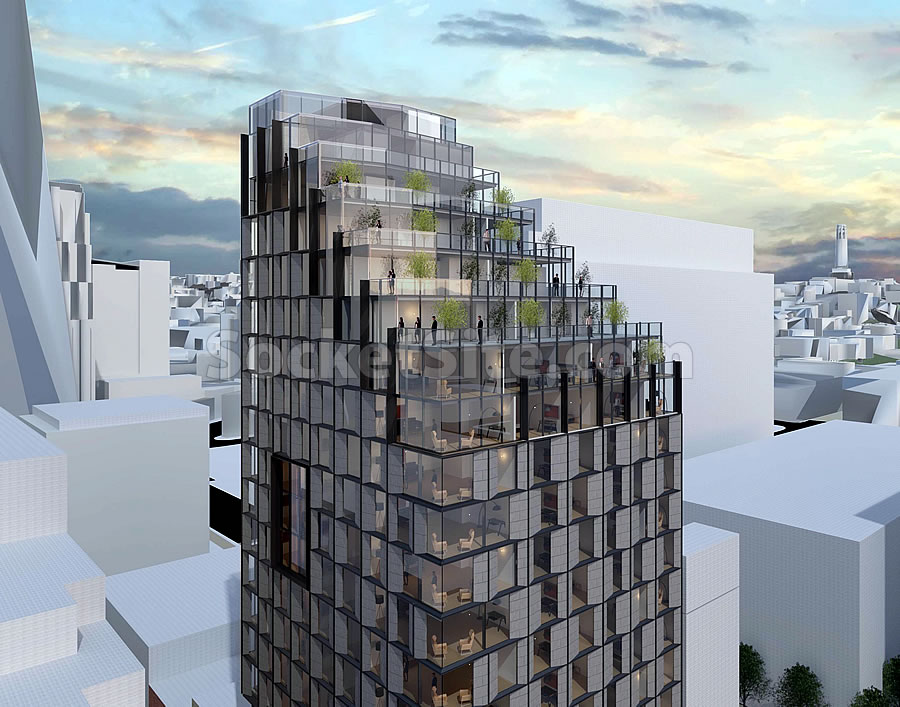 And in terms of timing, assuming the project is approved, the project team is now expected to break ground at the end of next year (2020).