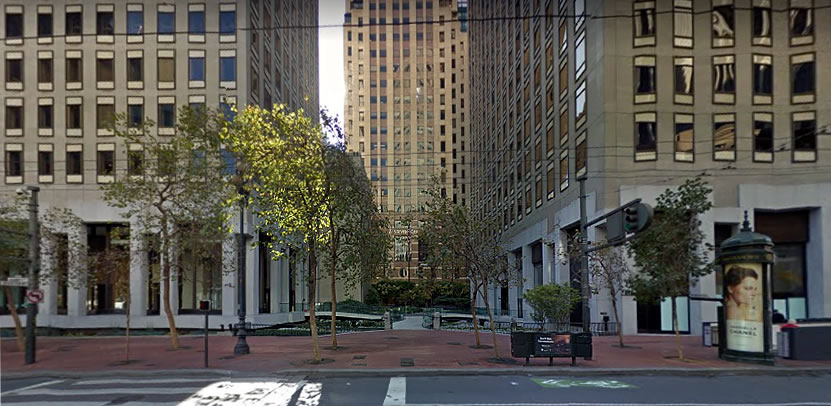 While technically a 13,000-square-foot "plaza," the area between the two downtown buildings at 555 and 575 Market Street was effectively privatized and turned into an elevated walkway and entrance to its two adjacent towers back in the 1990s when the Market Center complex was owned by Chevron.
But as newly proposed, the wall that currently separates the space from Stevenson Street will be removed, along with the elevated walkway, and the space will be completely reconfigured, proving a new mid-block passage between Market and Stevenson with two new "micro-retail" structures, structures which the project team intends to fill with food and beverage tenants "to draw the public into the plaza between."
As part of the project, which is being designed by SkB Architects, the team is also planning to convert the tenant gym space in the southwest corner of the 555 Market Street tower into a 3,200 square foot restaurant and add a series of floating peninsula rooms on the northeast corner of the building, overlooking Market and Ecker Street Plaza.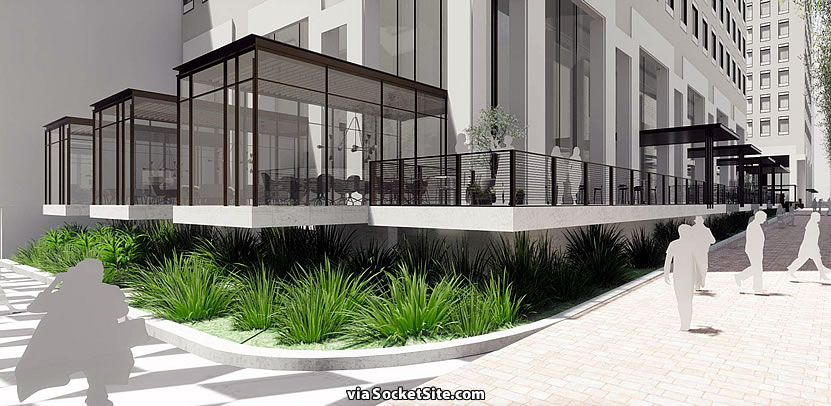 We'll keep you posted and plugged-in.