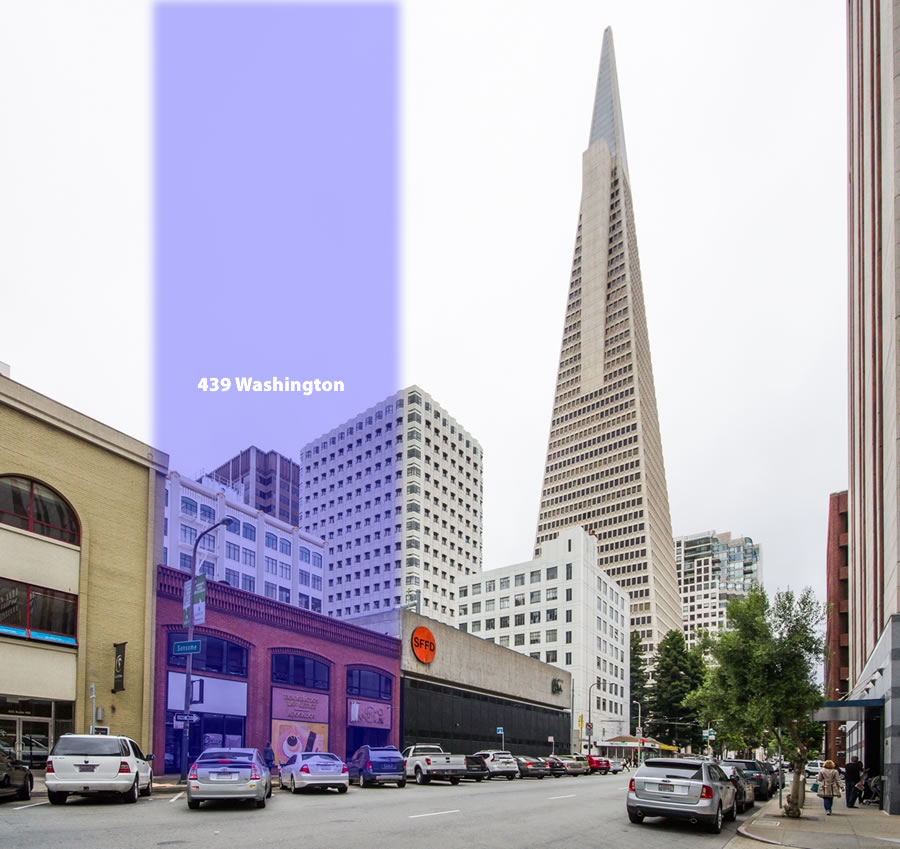 Having rejected the Planning Department's recommendation that the height of a proposed tower to rise upon the Il Massimo building's parcel at 439 Washington Street, which sits in a "transitional zone" between Downtown and the Jackson Square historic district, should be cut in half, Peninsular Realty is pushing forward with plans for a 200-foot-tall hotel to rise upon the site and the adjacent parcel at 425 Washington Street as well.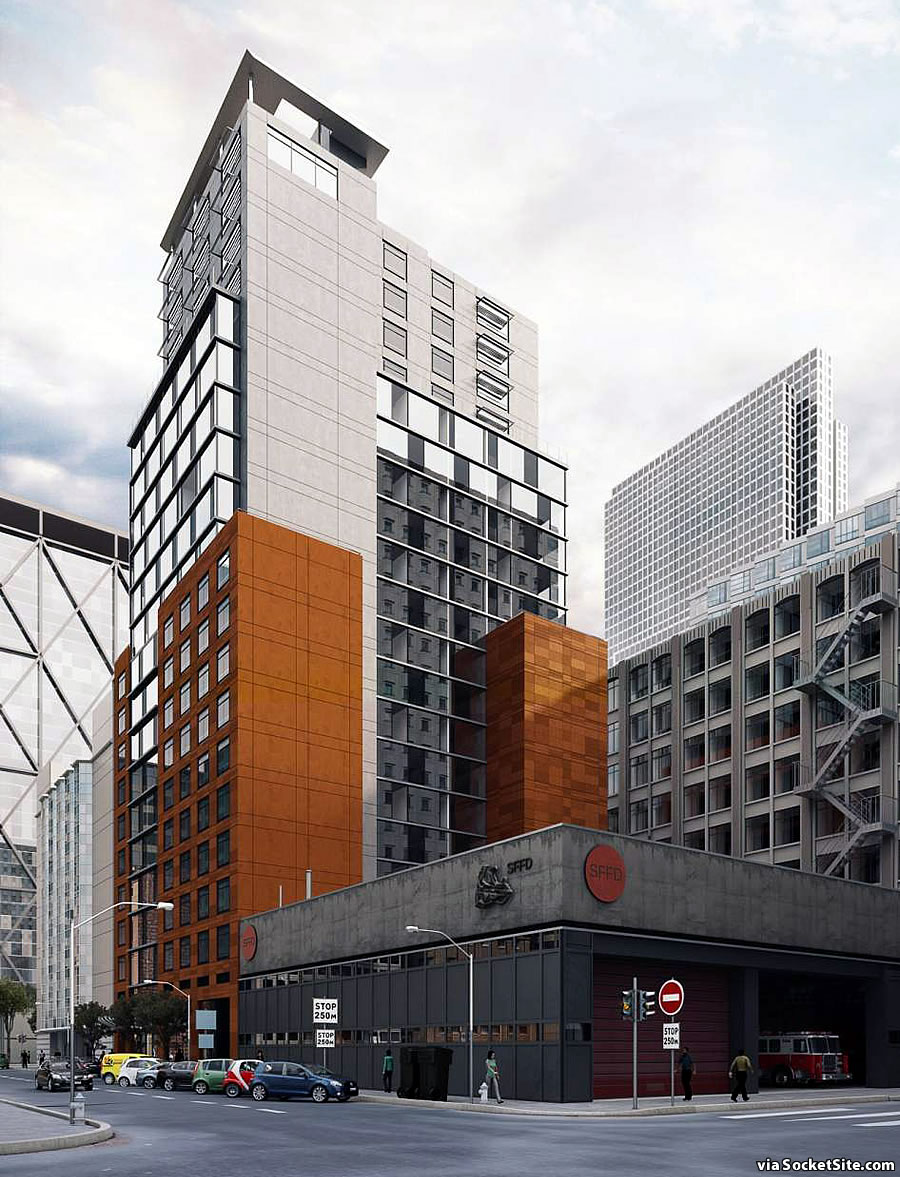 As refined and newly rendered by Stanton Architecture, the 22-story tower would now yield 309 hotel rooms with a lobby bar fronting Washington Street, a small retail/café space fronting Merchant, a mid-block "POPOS" passageway between the two streets and a rooftop terrace for guests.
Keep in mind that the proposed tower has been projected to cast some "minor" shadows on a number of nearby public parks and open spaces, the significance of which will need to be assessed and could be disallowed and/or challenged by way San Francisco's Sunlight Ordinance (a.k.a. Prop K).