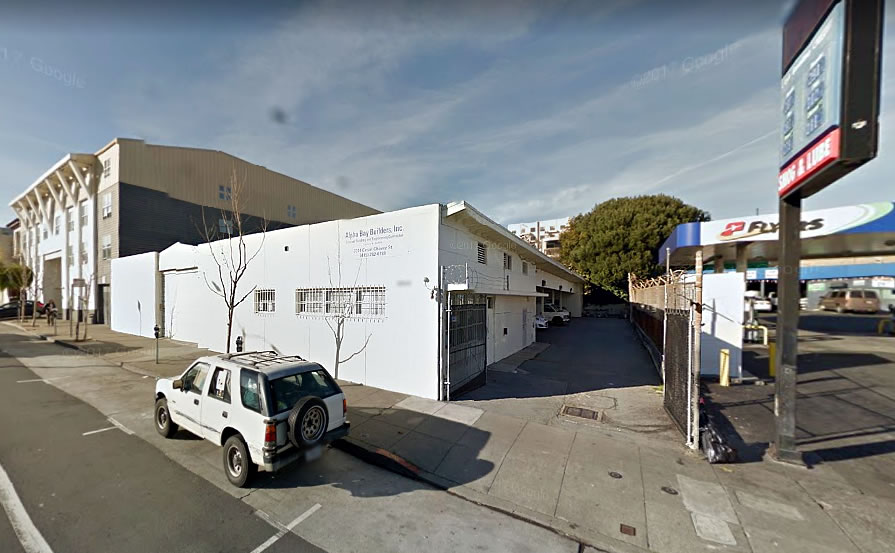 In the works since 2014 but waylaid by the adoption and subsequent extension of 'Interim Controls' to limit new market-rate housing, office and retail developments in the Mission, plans to raze the single-story Alpha Bay Builders structure at 3314 Cesar Chavez Street and develop a new six-story building upon its site could be approved by San Francisco's Planning Commission in mid-January of next year.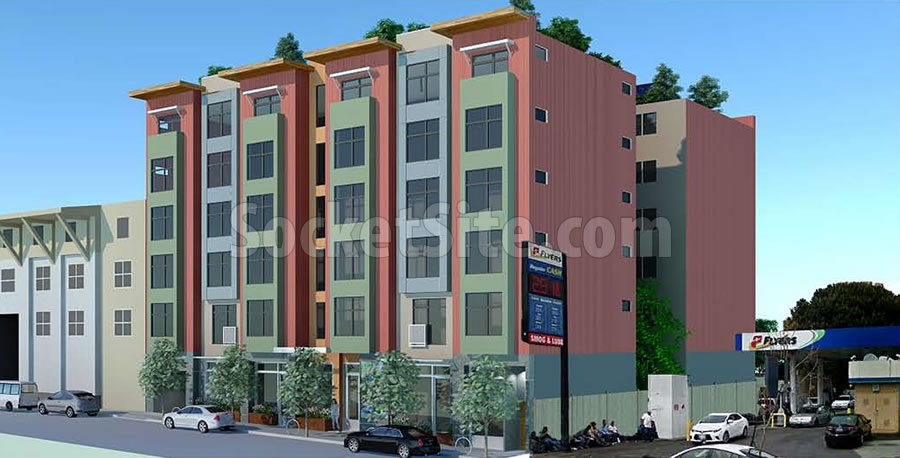 As proposed by Zone Design Development, the 65-foot-tall building would yield 58 new residential units over 1,300 square feet of ground floor retail space and a basement garage for 28 cars.
Originally slated for approval in October but facing pushback from neighbors concerned about the mass of the building, the Planning Commission hearing has been twice delayed at the project sponsor's request in order to continue discussions with the neighborhood groups.
While the project as proposed isn't likely to win any design awards, eight (8) of its 58 units would be offered at below market rates.
And speaking of neighbors, the adjacent Flyers gas station site, which is also zoned for development up to 65 feet in height, has a lease that runs through the end of 2026, not including two five-year options to extend as well.