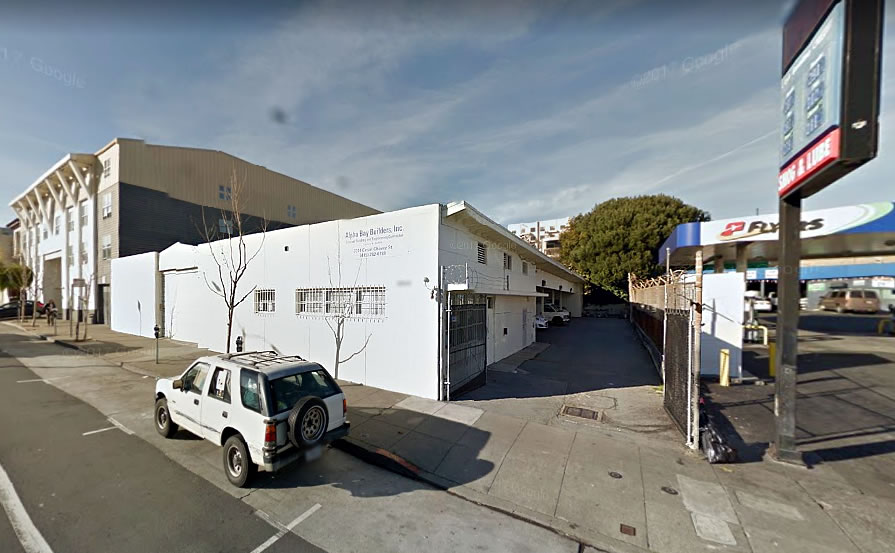 In the works since 2014 but waylaid by the adoption and subsequent extension of 'Interim Controls' to limit new market-rate housing, office and retail developments in the Mission, and then by pushback from neighborhood groups concerned about "the mass of the building" over the past couple of years, plans to raze the single-story Alpha Bay Builders structure at 3314 Cesar Chavez Street and develop a new 65-foot-tall residential building upon its 13,524-square-foot site are back in play.
Since redesigned by RG-Architecture, the now seven-story development would still rise up to 65 feet in height and yield 57 condos, eleven (11) of which would be offered at below market rates, over 3,000 square feet of ground floor commercial space fronting Cesar Chavez, secured storage for 57 bikes, and a basement garage for 31 cars, including one car-share space.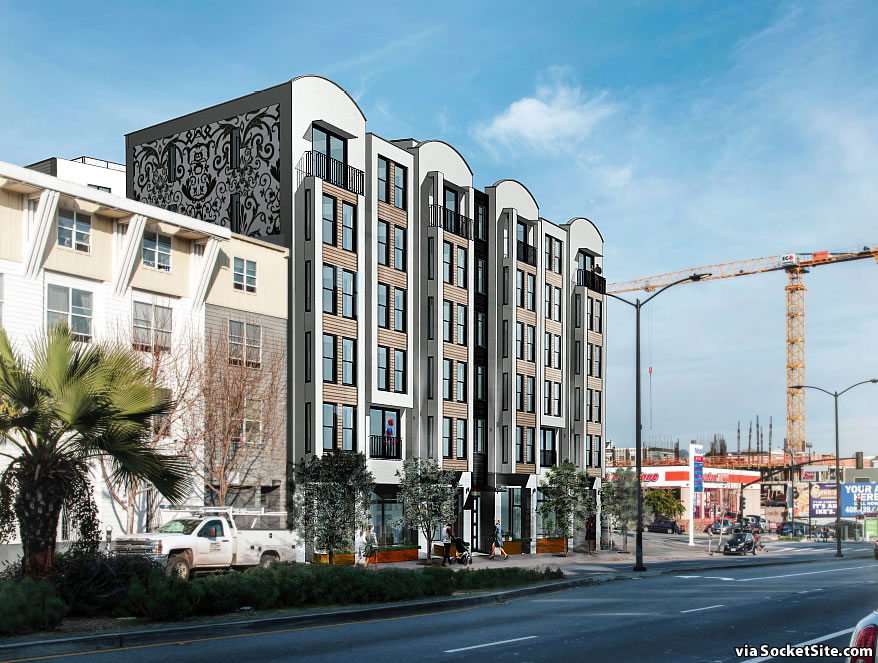 Once again, the adjacent Flyers turned Mobil gas station site, which is also zoned for development up to 65 feet in height, has a lease that runs through the end of 2026, not including two five-year options to extend as well.