As we first outlined back in early 2017:
Plans to level the two-story commercial building on the southwest corner of Brannan and Lucerne along with the one-story buildings behind are in the works.

And while the 755 Brannan Street parcel is only zoned for development up to 45 feet in height, plans to invoke California's Density Bonus law and construct a five-story, 55-foot-tall building on the Western SoMa site have been drafted by Sternberg Benjamin Architects.

The proposed bonus height building would yield 55 residential units over a basement garage for 32 cars and 55 bikes, fronting Brannan, Lucerne and Butte Place.

A code-complying, four-story version of the development would yield 11 fewer apartments but the same sized garage.
Plans for the site have since been refined, as newly rendered below: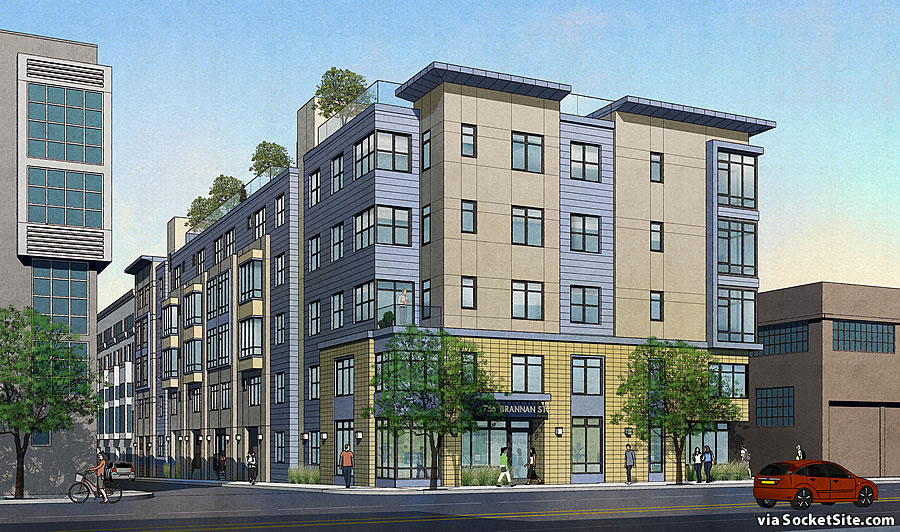 The refined plans for the five-story building would now yield 57 apartment (a mix of 20 studios, 11 one-bedrooms and 26 twos), with a common roof terrace and a secured storage room for 57 bikes but otherwise no garage.
And the 755 Brannan Street project could be approved by Planning next week.