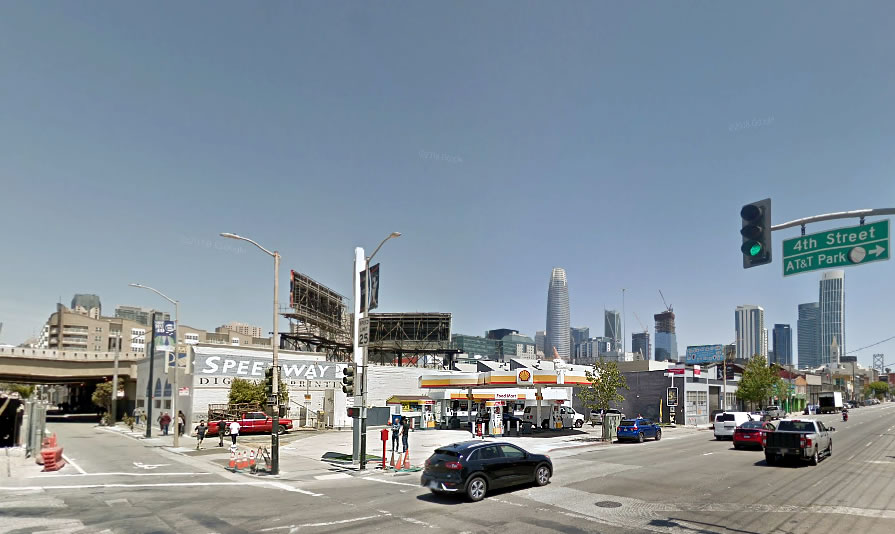 As we first reported last year:
Plans to level the Central SoMa Shell station on the northeast corner of Bryant and construct a modern, 9-story office building on its 598 Bryant site have been abandoned.

Instead, plans to level both the gas station and the adjacent Speedway Digital Printing building at 475 4th Street have been drafted. And as newly pitched to Planning, the parcels would be merged and a 20-story development would rise up to 209 feet in height on the site, leveraging California's Density Bonus Law to build above the site's 130-foot limit.

The development as envisioned would yield 280 apartments, a mix of 168 one-bedrooms and 112 twos, over 5,600 square feet of replacement Production, Distribution and Repair (PDR) space at the corner of 4th and Stillman and a basement garage for 36 cars and 147 bikes.
A third parcel, 181 Stillman Street, upon which a little commercial building currently sits, has now been rolled into the project site as well.
And as newly rendered by BDE Architects below, and now formally proposed, the 25-story development would rise up to 260 feet in height, with 353 apartments (a mix of 47 studios, 164 one-bedrooms and 142 twos) over 5,700 square feet of replacement PDR space and off-street parking for 34 cars and 166 bikes.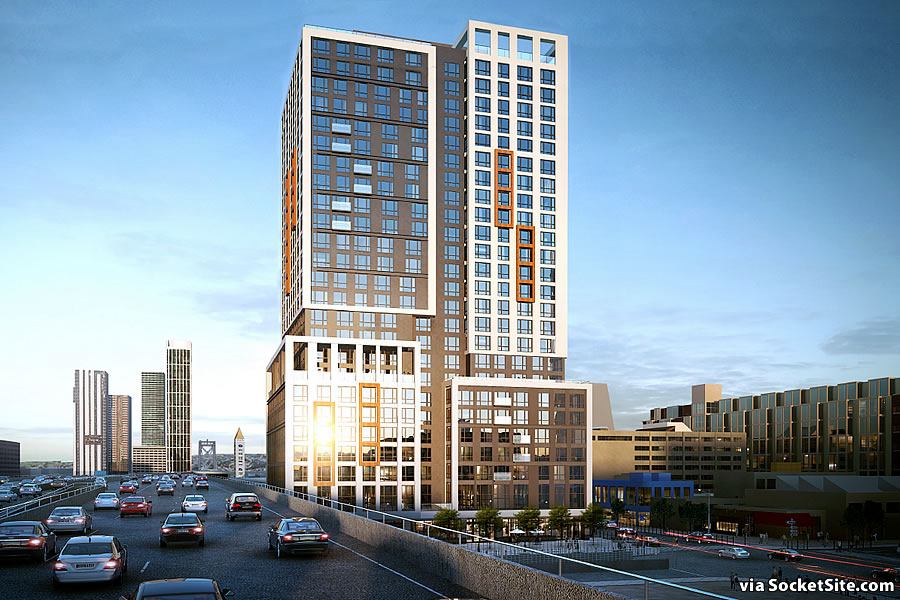 If approved and the ground is broken, the 598 Bryant Street project would take around two years to complete and 54 of the 353 apartments would be required to be offered at below market rates (BMR).
We'll keep you posted and plugged-in.