Purchased for $1,192,999 in January of 2016, plans to redevelop the "charming" one-bedroom, one-bath home at 264 Grand View Avenue, on the northwestern edge of Noe Valley, were soon in the works.
At the end of last year, a permit to "renovate" the home's existing main floor and basement levels and add a two-car garage below, with a two-floor "addition" above, was approved.
Last month, a minor revision was added to the aforementioned permit, allowing for the replacement of some damaged framing and joists.
And as the permitted "renovation" currently appears: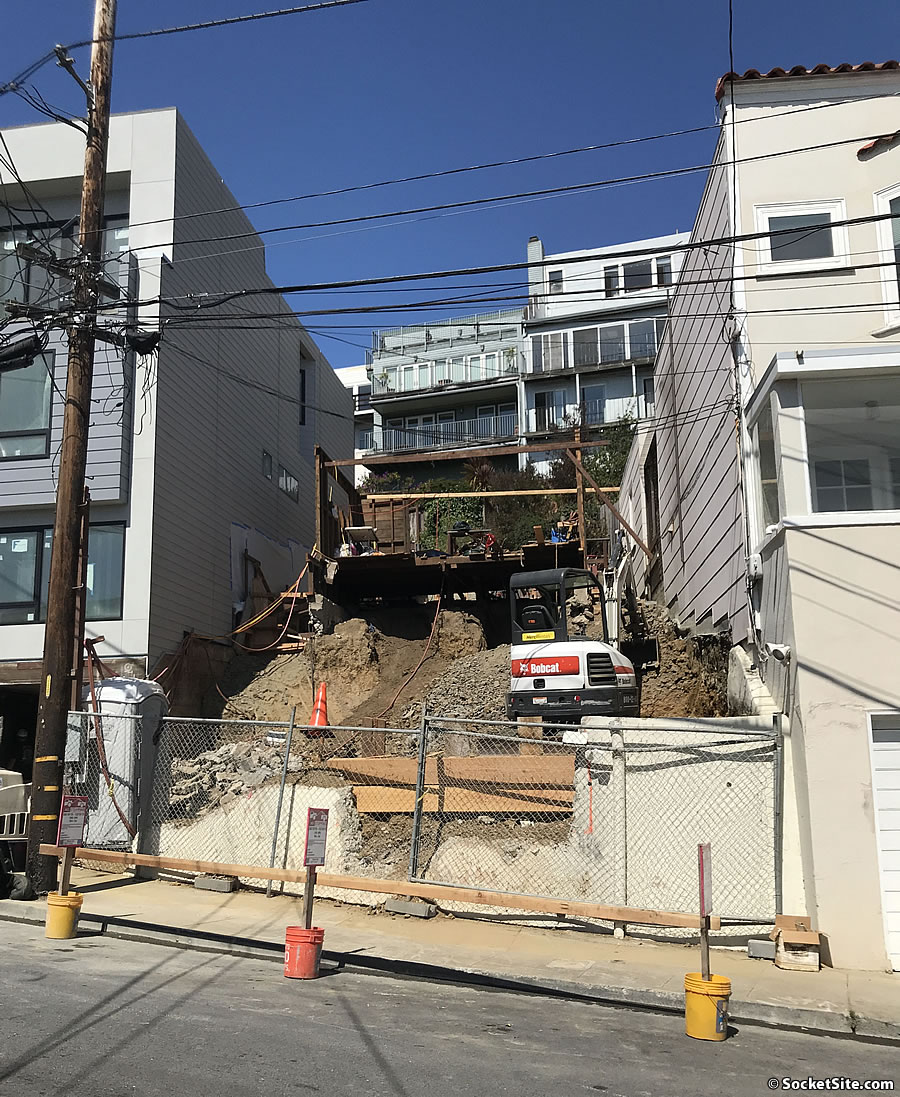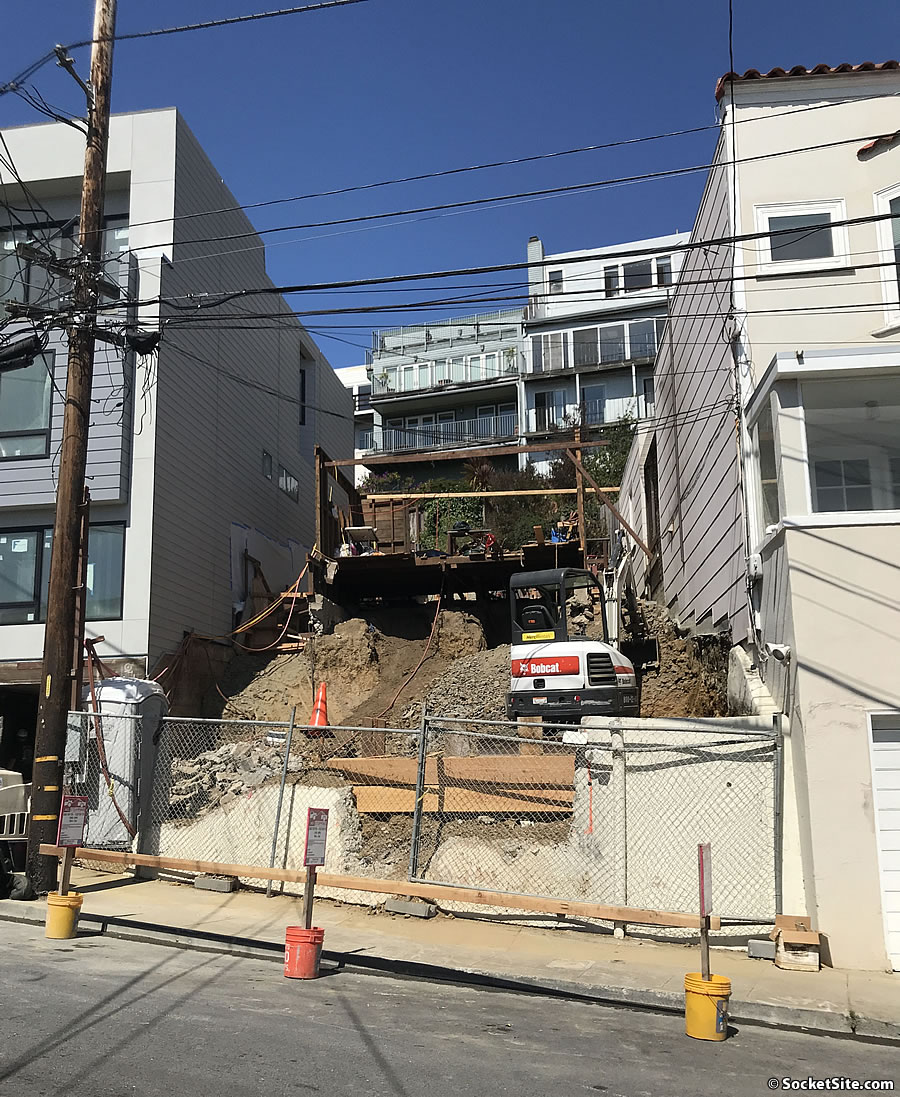 Apparently it's not completely "game over" in San Francisco, although this isn't an Ashok Gujral production.