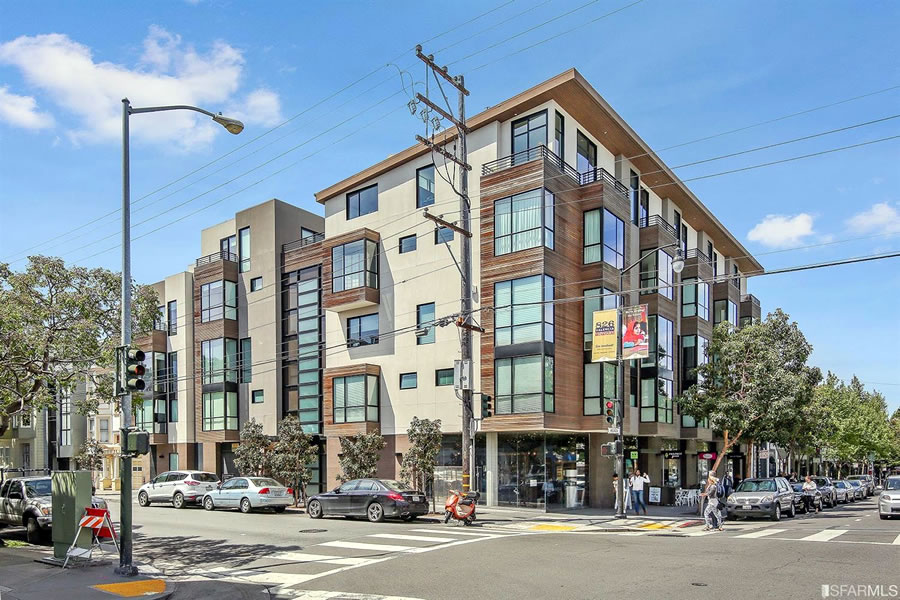 Priced at $1.879 million in early 2014, the two-bedroom unit #206 at 3500 19th Street, at the corner of Valencia, sold for an even $1.800 million, or roughly $1,157 per square foot, that March.
Having returned to the market this past June priced at $1.849 million, a sale at which would have represented total appreciation of 2.7 percent over the past three years, the sale of the 1,556-square-foot unit "with an expansive open floor plan facing 19th [Street]," high-end finishes and a private deck overlooking the building's courtyard has just closed escrow with a $1.680 million contract price.
While $1,080 per square foot certainly isn't cheap, it is 6.7 percent ($120K) cheaper than early 2014 on an apples-to-apples basis for the Mission District condo. And yes, that's despite the fact that the Bay Area index for condo values is at an all-time high.