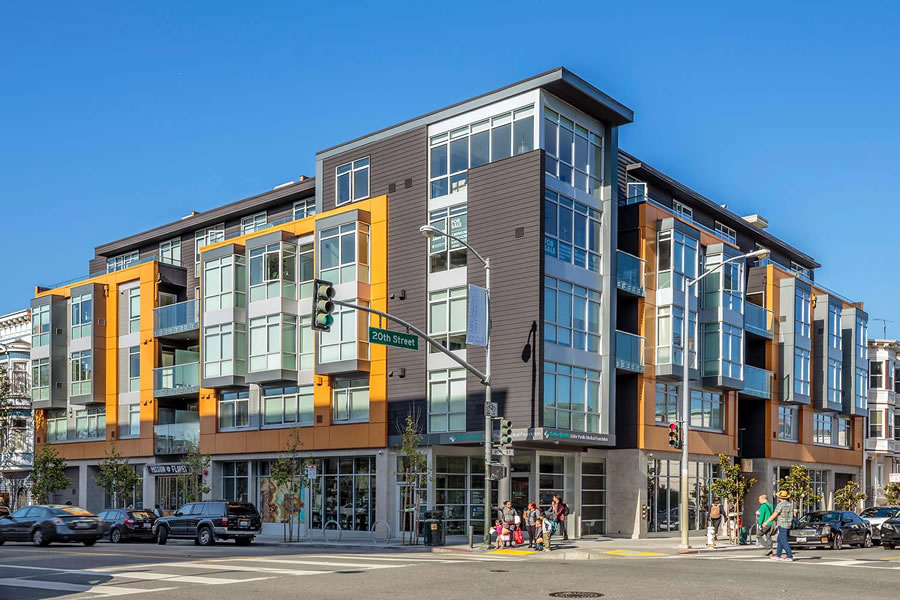 While the list price for the Mission District penthouse unit #504 at 3590 20th Street and Valencia (a.k.a. the "V20" building) has been further reduced to $2.398 million, which is now $197K below the $2.595 million which was paid for three-bedroom condo back in July of 2015, it appears to a reader across the street as though the unit was just de-stagged but without a reported sale.
At the same time, the two-bedroom V20 unit #205, which was purchased for $1.625 million ($1,461 per square foot) in mid-2015, has been on the market for three months without a sale despite a $1.549 million ($1,393 per foot) price tag.
And block away, the list price for the two-bedroom unit #206 at 3500 19th Street, which was purchased for $1.8 million in early 2014, is now down to $1,699,000 or $1,092 per square foot.