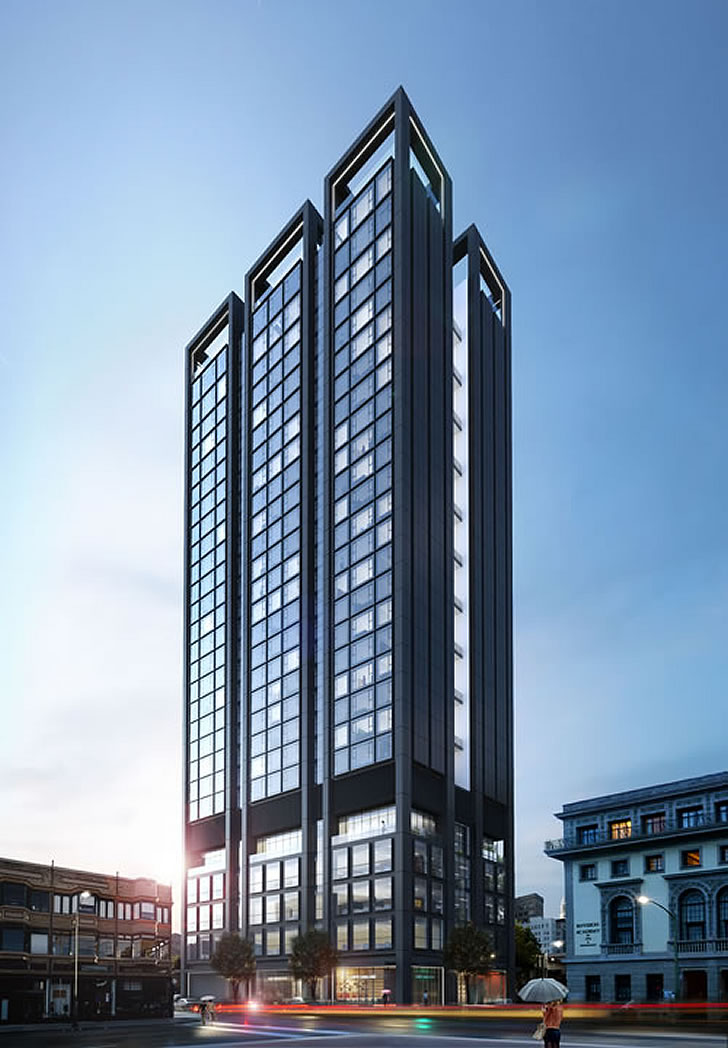 Facing pushback with respect to the lack of a pronounced step back along 15th Street, which was seen as being inconsistent with "the lower height context of the [adjacent] buildings within [Oakland's] 15th & Webster Historic District," as well as its dark colors, "over use of boxy forms," and two largely blank elevations to the north and south, the proposed tower to rise at 1433 Webster Street in Downtown Oakland has been redesigned by RAD Urban.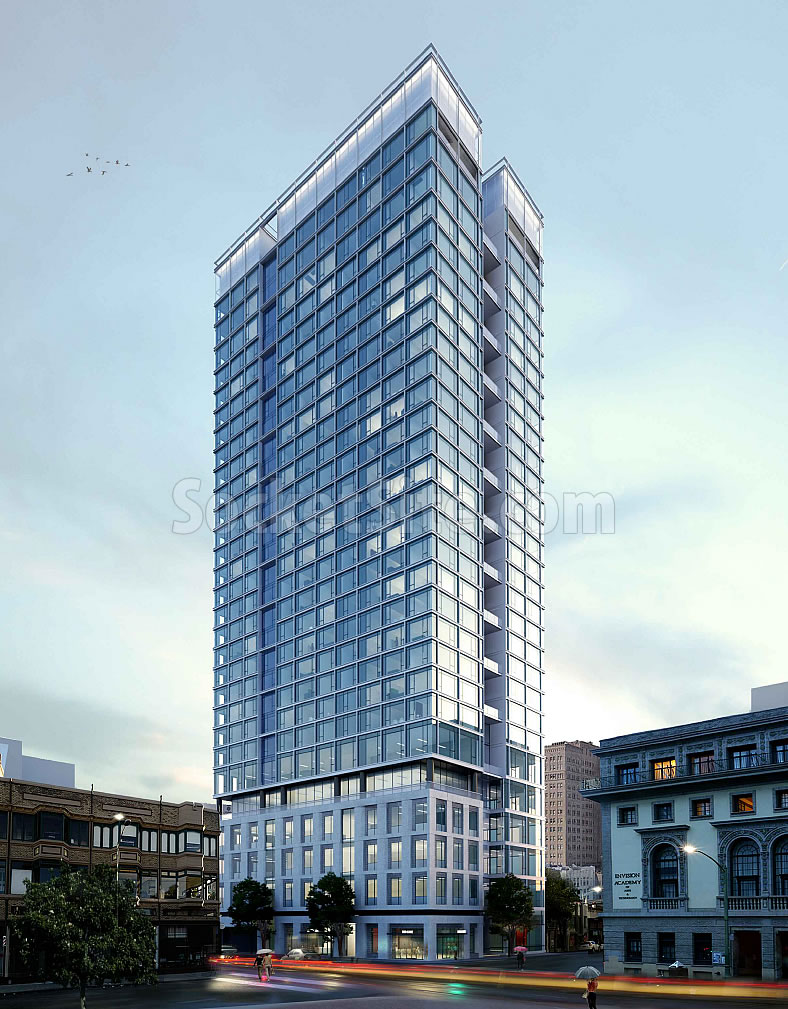 An additional three (3) residential units have been added to the now 29-story tower's interior for a total of 179, with 60,000 square feet of office space on levels two through five, a 1,100 square foot café on the corner, and an 86-car garage.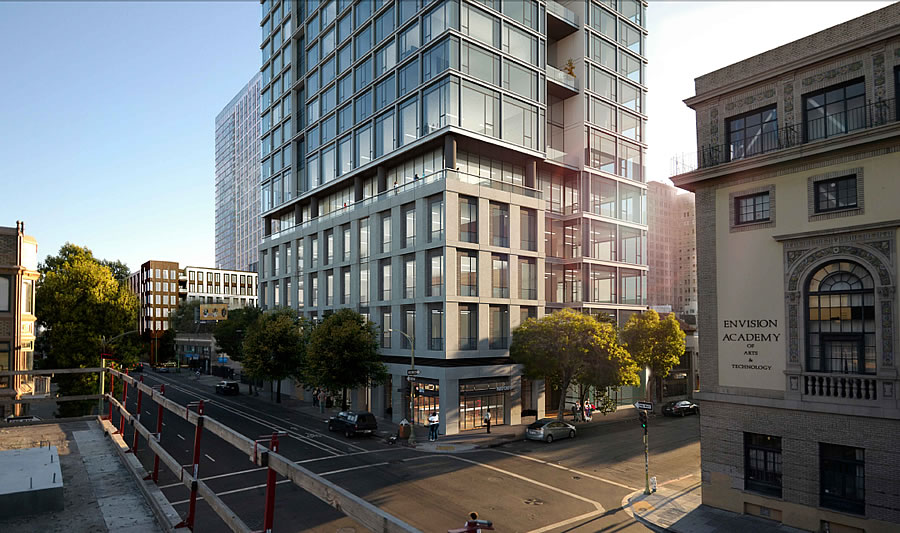 And while the proposed tower now reaches a height of 360 feet, a five-story base element now breaks up the tower's mass and more windows have been added to the north and south sides of the tower, including spandrel glass mounted on the exterior of the development's southern property line elevation and firewalls for appearances from afar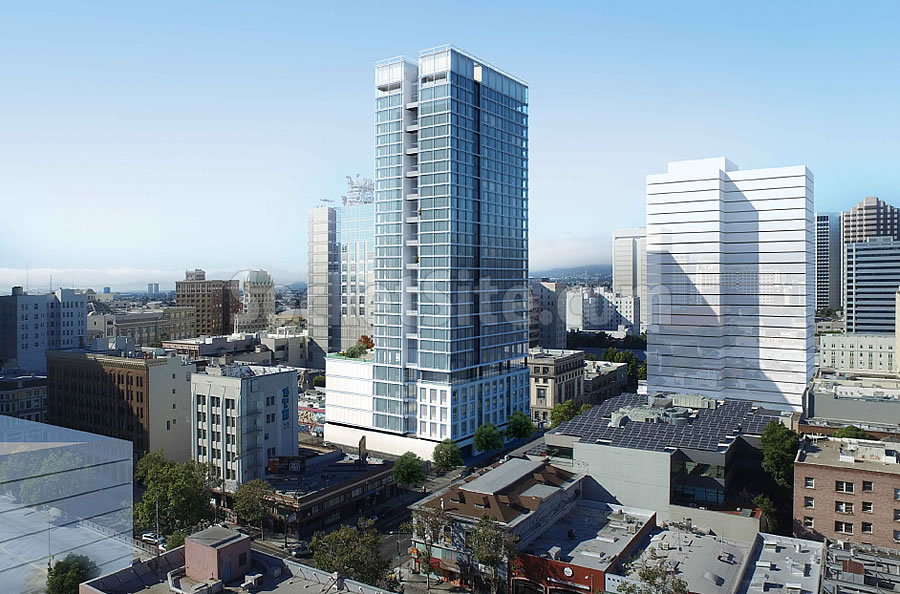 The revised design for the 1433 Webster Street project will be presented to Oakland's Design Review Committee this week.
And as a portion of the site along 15th Street is zoned for building no higher than 85 feet, in order to build to the height, mass and density as proposed, the project will have to be granted Density Bonus Concession by the city, for which the Nautilius Group is proposing to designate 8 of the tower's units for Very Low Income tenants who earn less than 50 percent of the Area Median Income in exchange.