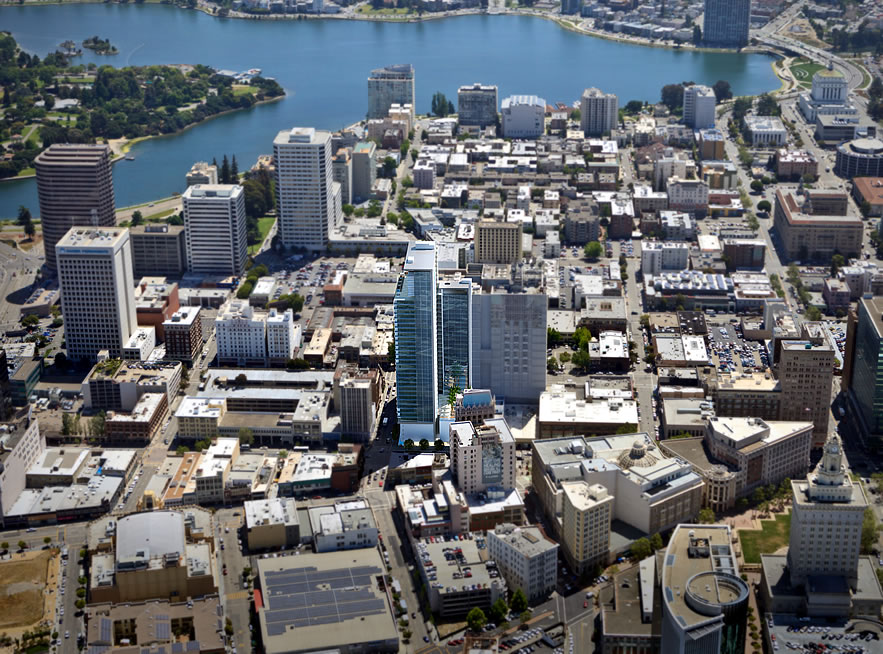 Originally approved for development over fifteen years ago, the plans for a 33-story Downtown Oakland tower to rise at 1640 Broadway, upon the current parking lot at the corner of 17th Street, are back in play with Lennar now leading the charge and requesting a couple of changes, including the shedding of nearly 100 parking spots.
Currently approved for 375-foot tower with 254 residential units over 4,700 square feet of retail space and nine levels of parking for 326 cars, seven levels of which were to be above ground, the development team is now proposing to build the same number of units in a 380-foot-tall tower, but with 5,000 square feet of retail and four level of above ground parking for 232 cars.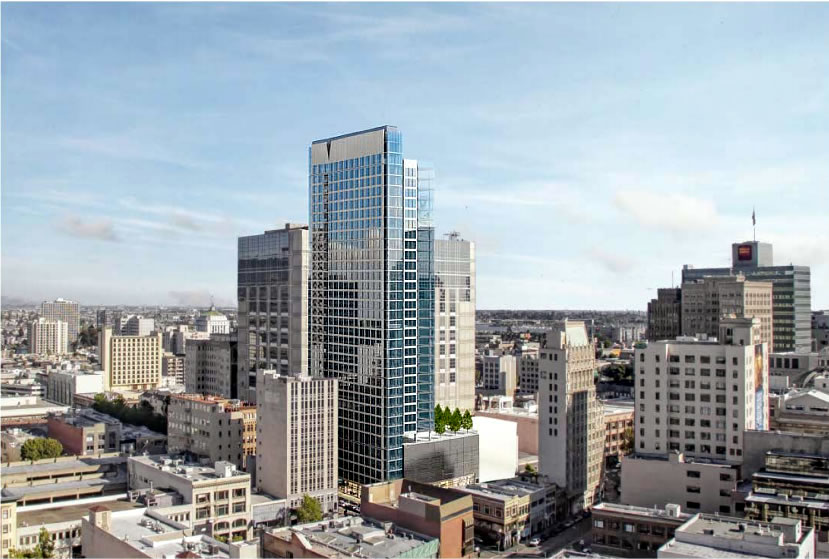 At 380-feet in height, 1640 Broadway would be the tallest residential tower in Oakland, existing or proposed as the plans for a nearby 56-story tower were dropped by 23 floors to 339-feet in height.
And with the City's approval for the project set to expire at the end of this year, Lennar has also requested a one-year extension within which to break ground. Oakland's Planning Commission is slated to hear the requests on January 6, 2016.