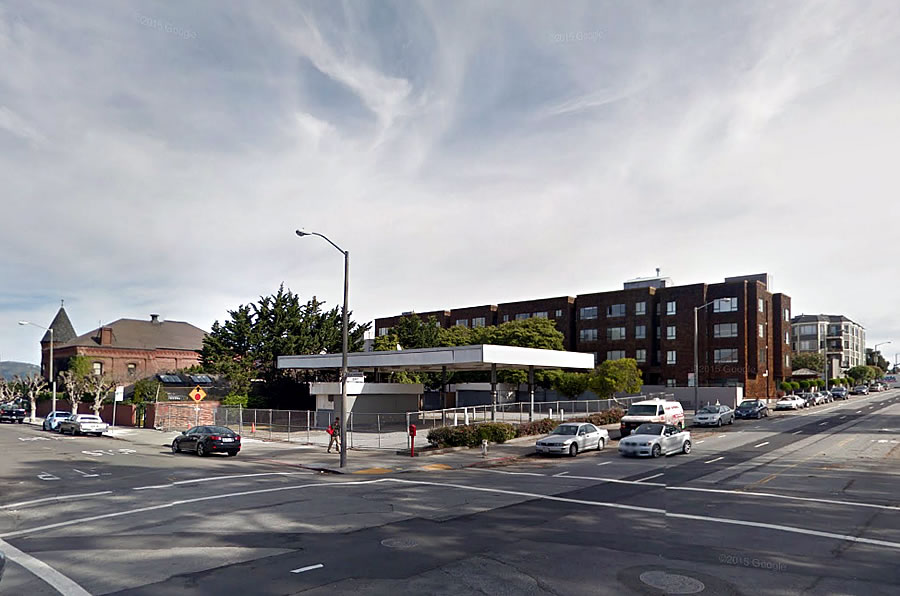 The plans for a four-story Marina building, with 28 market-rate condos to rise upon the shuttered Chevron station site at the corner of Bay and Buchanan, are slated to be Conditionally Approved for development by San Francisco's Planning Commission this afternoon.
And as we first reported earlier this year, "given the neighborhood sensitivity to overflow parking," the designs for the brick-clad 1598 Bay Street development, which aren't being challenged by the City, include an underground garage for 42 cars and a storage room for 40 bikes.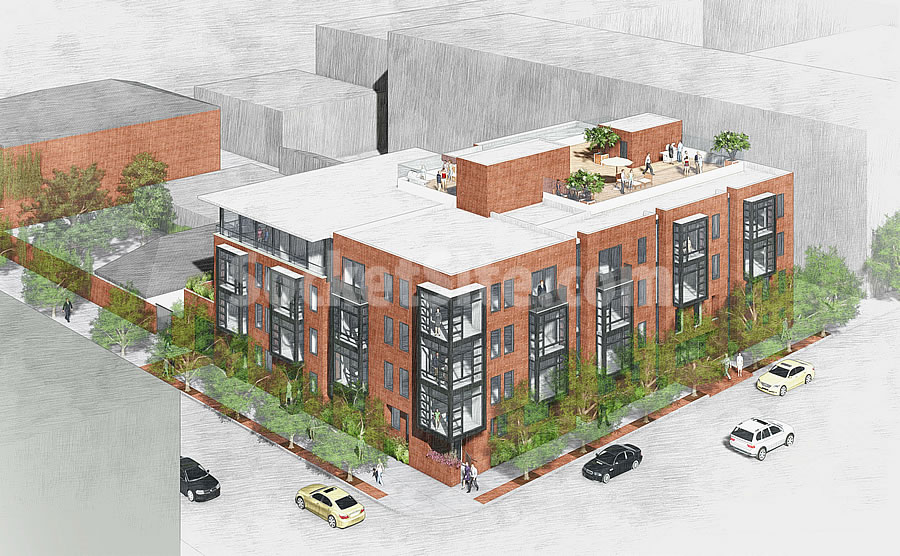 The former Currie's Chevron Station site, which has been shuttered since 2009, has already been cleared of its underground storage tanks and the paperwork for the project's building permits has already been filed.
And rather than include three (3) below-market-rate units on-site, Presidio Development Partners is planning to pay a fee into the City's Affordable Housing Fund.