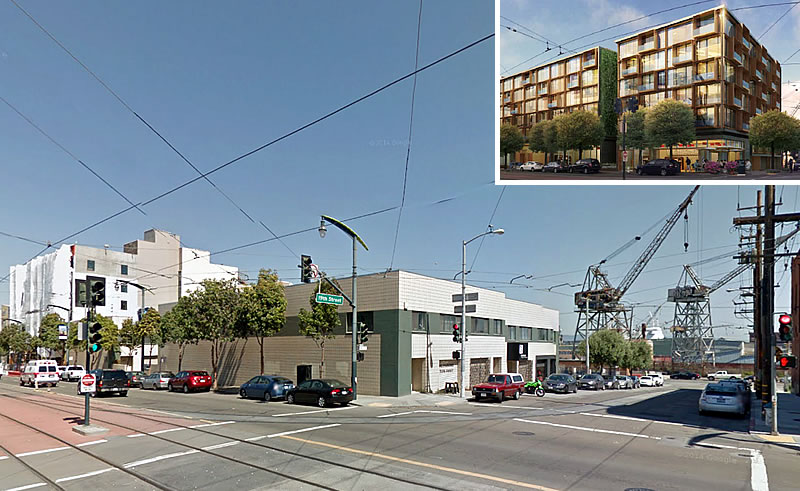 Plans to demolish the two Dogpatch buildings on the northeast corner of Third and 19th Streets and construct two seven-story structures upon the 2177 Third Street/560 19th Street site, which extends east towards Illinois, are one step closer to reality.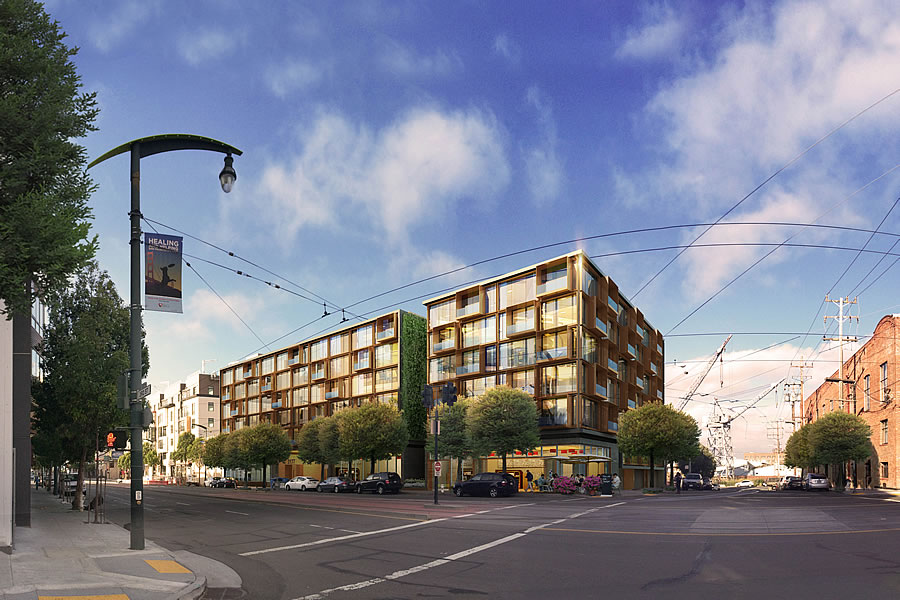 As designed by Woods Bagot and Gary Gee Architects, the proposed development would rise to a height of 68-feet, with a total of 109 residential units across the two buildings which would be connected by pedestrian bridges on each floor, with a landscaped courtyard between.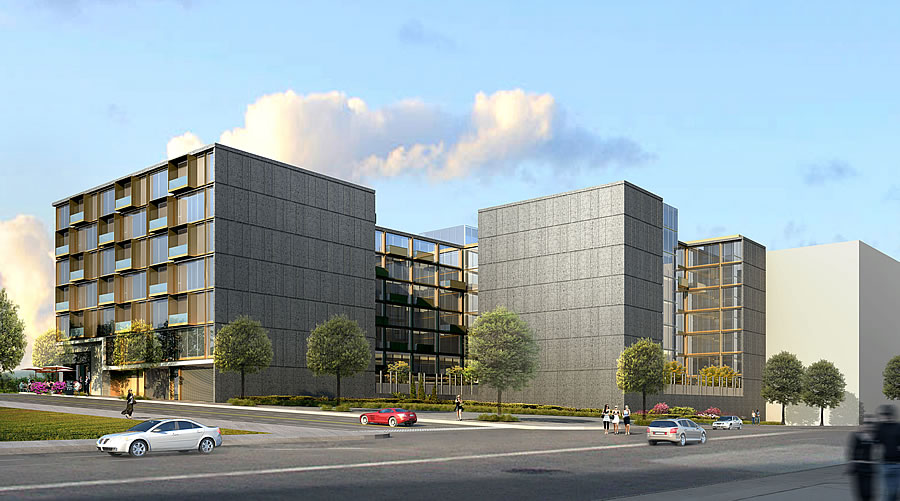 In addition to the residential units, the project plans include 91 parking spaces in a basement garage with its entrance on 19th and 3,100 square feet of commercial space along Third.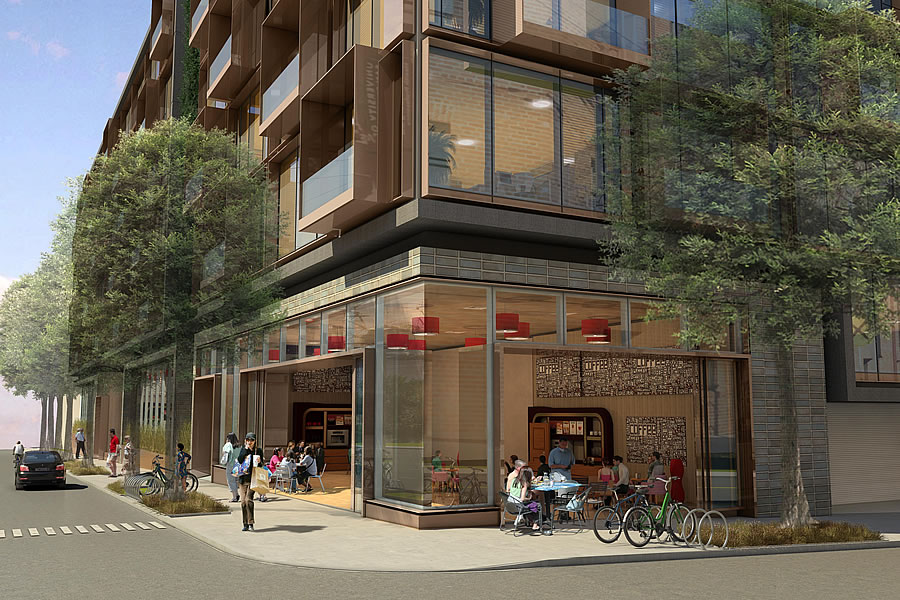 Having just been granted an Eastern Neighborhoods Plan-based exemption from having to complete an in-depth environmental review, the project sponsors are aiming to begin construction next year and have the building ready for occupancy by the end of 2017, assuming San Francisco's Planning Commission approves the development and a couple of variances, including one for the building's mass.