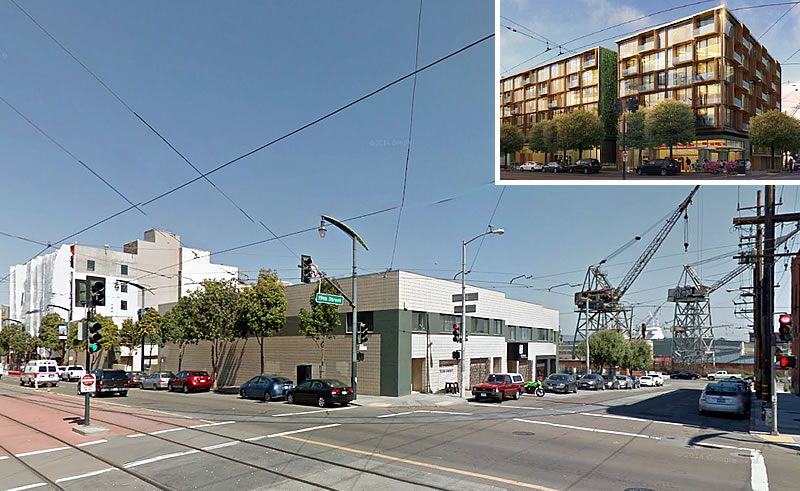 More condos are in the works to rise in Dogpatch along Third Street, with plans to demolish the two buildings on the northeast corner of Third and 19th and construct two seven-story buildings, connected by pedestrian bridges on each floor, in their place.
The proposed development would rise to a height of 68 feet, with 109 dwelling units over 3,000 square feet of ground-floor retail along Third Street and 72 parking spaces in a basement garage with its entrance along 19th Street.
And while the project has yet to be approved, the paperwork for a conditional building permit has already been filed and the owners of the two existing buildings (2177 Third Street and 560 19th Street) are now actively seeking a developer to acquire the site and plans.