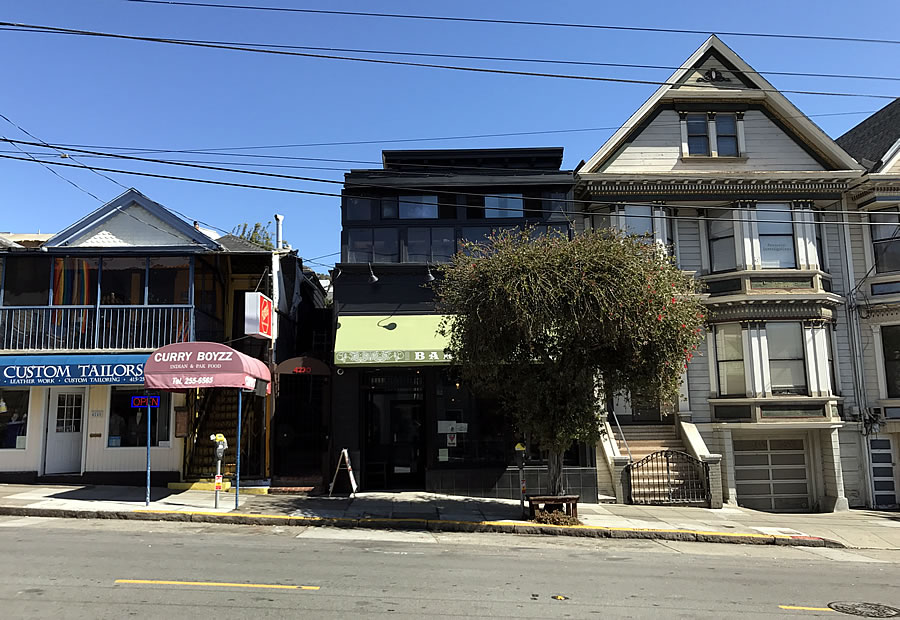 While a reincarnation of the restaurant Maroc has recently been reported as 'coming soon' to the vacant Cafe La Taza space on its second floor, plans to level the Bite Me Sandwiches and former Bar Vero building at 4230 18th Street have been drawn.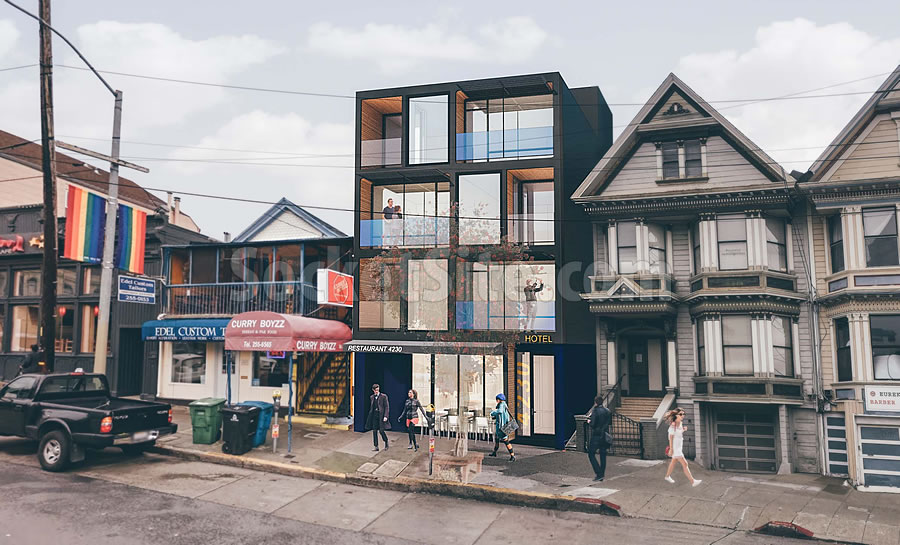 And as proposed, a modern four-story hotel designed by Cass Calder Smith Architecture will rise up to 40 feet in height upon the Castro District parcel between Diamond and Collingwood Streets.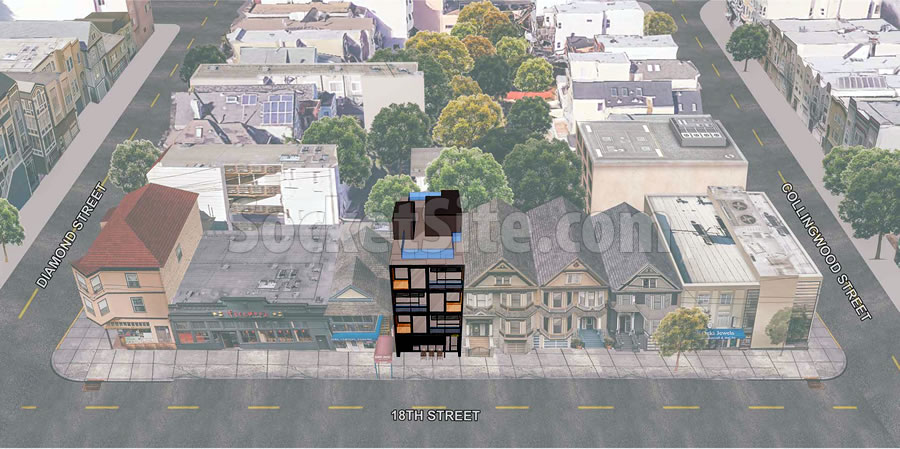 In addition to 12 hotel rooms across the new building's top three floors, the ground floor of the proposed development includes a new 1,800 square foot restaurant space and a decent sized roof deck, but no formal hotel lobby.
We'll keep you posted and plugged-in as the plans progress.