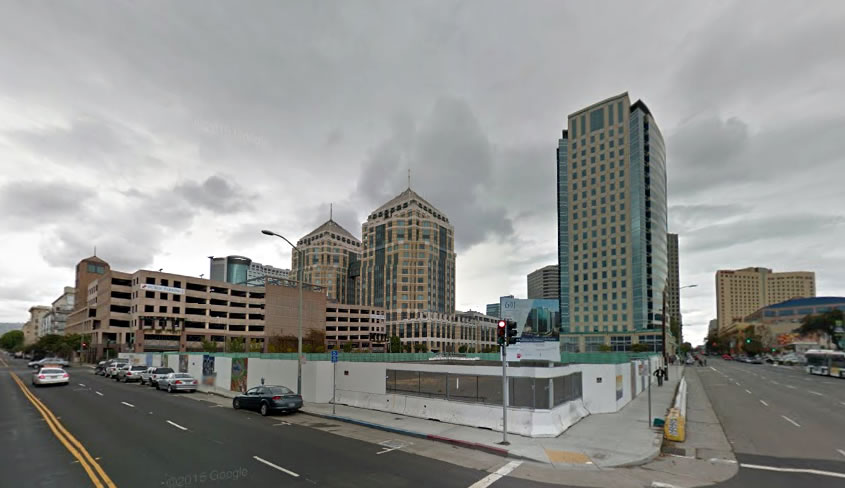 Back in the year 2000, the plans for the Oakland City Center Project, a 2.2 million square foot development of four Downtown blocks between 11th and 14th Streets, were preliminary approved.
While two of the blocks have since been developed, the 1.4 acre 'Block T12′ parcel – which is bounded by 11th Street to the south, 12th Street to the north, Martin Luther King Jr Way to the west and Jefferson Street to the east – has sat partially excavated since 2008, when Shorenstein Properties' construction of a 26-story office tower to rise up to 390 feet on the site were abandoned.
Shorenstein's plans for a tower to rise on the Block 12 parcel, which is also known as 601 12th Street or 601 City Center, have since been dusted off. And as proposed and environmentally approved last week, a 24-story tower will now rise up to 367 feet in height on the site, with 9,500 square feet of ground‐level retail space (none of which had previously been envisioned) and two public plazas, the largest of which would be located at the corner of 11th Street and Martin Luther King Jr Way.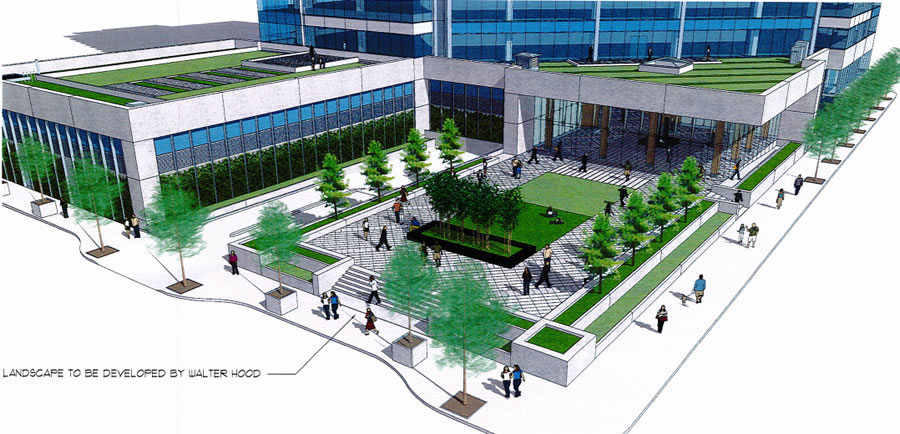 And while 23 feet shorter than originally approved, the revised design will yield 597,500 square feet of overall building space, which is 13,500 more than originally designed. But the building's underground garage was reduced from 220 to 205 spaces.
If the revised plans are approved, Shorenstein plans to start construction "as soon as possible," which could be as early as this Spring.